Nana, the brand director of SIXTYPERCENT, will be interviewing fashion directors from around Asia to find out more about popular local spots, street fashion and hip hop in their countries. Let's take a look at the up-and-coming icons from the local culture where highly sensitive designers gather. This time, Nut, the representative of LEISURE PROJECTS, a Thai lifestyle brand launched in 2012, is here. She shares with us her unique worldview that combines old Thai history and new culture, as well as her own presence as a Thai designer.

Nana : Nice to meet you! Please introduce your brand, LEISURE PROJECTS.
Nat : LEISURE PROJECTS is a brand launched by Nattapon Kanokvaleewong (a.k.a. Nut), who graduated from Saint Martin's University in 2012. They try to develop products with a fun and casual taste, and their main focus is on colorful styling and design that is typical of Thailand.
Nana : We'd like to hear about your career as a founder of Nat! Did you originally have a background in fashion?
Nat : Yes, I do. My family has been in the clothing business since the 80's, and I worked part-time as a visual merchandiser at Vivienne Westwood while I was at Saint Martin's University. It was there that I was able to learn how design and retail were developed. After returning to Thailand, I was in charge of the retail and creative aspects of a family-run brand and launched a brand that I wanted to create from scratch, which became LEISURE PROJECTS. I named the brand Leisure Time Project because I wanted to propose a style that everyone can enjoy their leisure time at the beach.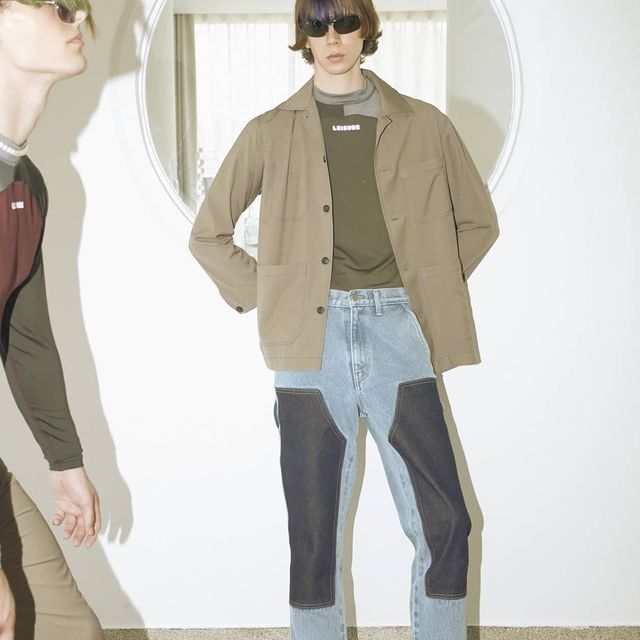 Nana : It's true that LEISURE PROJECTS' products are often photographed on the beach. Do you have any stores in the area?
Nat : We currently have a flagship store in Siam and several stores in department stores.
Nana : By the way, Nat, are there any local spots in Thailand that you find interesting?
Nat : SIAM CENTER, where the brand's flagship store is located, is currently the center of Bangkok and has become a boutique that conveys Thai fashion to the world. For example, there is a hub for Thai fashion designers on the third floor of Siam Center. Then there's Jalun Krung Road. Along Chinatown and the Chao Phraya River, it's becoming the new center of design! Originally there was an old post office, but now it's a cutting-edge location for design, with galleries scattered all over the place.
Nana : I see. So this is a new area where Chinese culture and Thai culture are fused together!
Nat : Online sales are becoming quite active in Thailand, and I think the fashion market is on the rise. It's a good time to show Thai fashion to the world, and I think Thai designers are able to fully promote themselves overseas.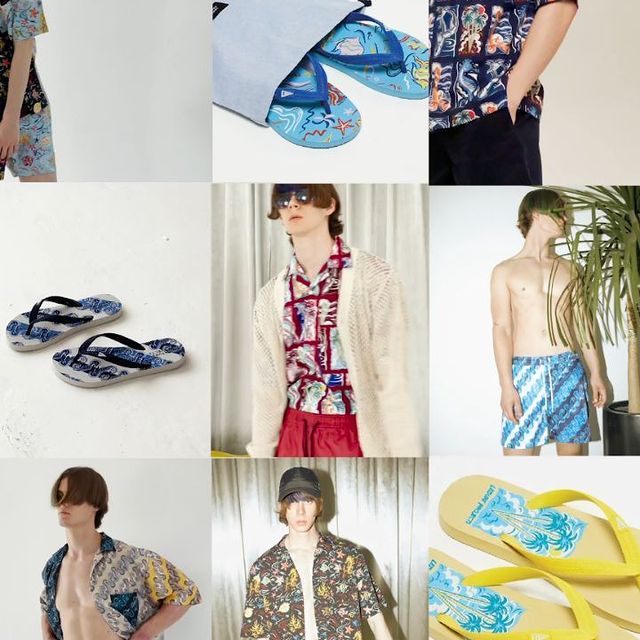 Nana : What do you think about the future of Thai fashion? Personally, I think Thailand is growing in the same way as K-POP culture.
Nat : Yes, I do. Fortunately, Thai fashion has a well-developed production system, and while good apparel cannot be made without a consistent factory environment for sewing, production, etc., I think it is significant that Thailand has its roots there. I think that Thailand's roots in this area are a big factor. I think that if you combine the knowledge of young people using social media with the foundation of craftsmanship, things will turn out very well. There are many competing brands out there, and for me personally, I am grateful to be able to lead LEISURE PROJECTS with such a roots of young Thai designers. Restaurants, hotels, and other non-fashion businesses are also growing at a remarkable rate, and the purchase of recycled clothing is becoming more popular in Bangkok, so I believe that excitement is being generated in a variety of areas.
In addition, a number of brands using the traditional Thai style of batik print have emerged from the Yala area in Thailand, and I feel that this is a good approach to creating a Thai atmosphere.

Nana : LEISURE PROJECTS has participated in many fashion weeks, are you thinking of expanding to other countries in the future?
Nat : Thailand's fashion week is a little different from other fashion weeks in that we sell our current season items at the fashion week. Normally, in other countries, you would use a showroom or agency to show the next season's collection. It's very expensive.
Thailand's fashion week is a little different from other fashion weeks in that we sell our current season items at the fashion week

NAT FRROM LEISURE PROJECTS
As for LEISURE PROJECTS, we have done runway shows in China, Hong Kong, Vietnam, Singapore, and showcases in Paris, Tokyo, and Seoul. I think that Fashion Week is a very important opportunity for us to show Thai fashion to the world.