Nana, the brand director of SIXTYPERCENT, will be interviewing fashion directors from around Asia to find out more about popular local spots, street fashion and hip hop in their countries. Let's take a look at the upcoming icons from the local culture where highly sensitive designers gather. This time, Mollika, the founder of Kloset, a fashion brand from Bangkok, Thailand, joins us.
NANA Hello! Nice to meet you. How is the situation with COVID-19 in Bangkok?
Mollika : Almost recovered. The democracy protests are going on a lot in Bangkok right now, so that's a big problem! The times have changed since I was young, so the people's dissatisfaction with the monarchy has been building up, and riots are happening. It's become a big issue in Thailand.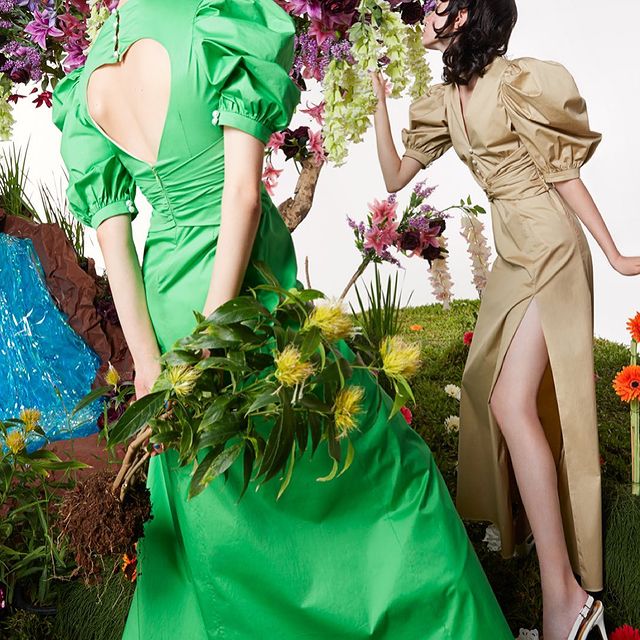 NANA : It seems that this is also due to the fact that it is quickly spread to the younger generation because of social networking sites.
Mollika : Yes, I thought that people in their teens and twenties are more distant from the King, so that seems to be accelerating the demonstrations. I'm sorry if this is not the purpose of the interview.
NANA : No! Thank you for the explanation. This is an interview for a serial project called "Asian Street", and this is the third designer from Bangkok! Thank you for joining us. First of all, please tell us about your brand.
Mollika : Our brand name is Kloset, and we've been in business for 18 years! I was surprised when NANA asked me about it. I've never worked in the fashion industry before, but I've been into remaking my own clothes since I was 10 years old. My family is in the real estate business, so I think I have business skills in my blood. I think the reason I have been able to maintain Kloset for over 18 years is because of my knowledge on the business side as well as my abilities as a designer. By the way, I studied political economy at university.
NANA : So you have a wide range of knowledge from business to politics to fashion!
Mollika : Yes, I do because I am the Managing Director, so I have to be able to handle everything.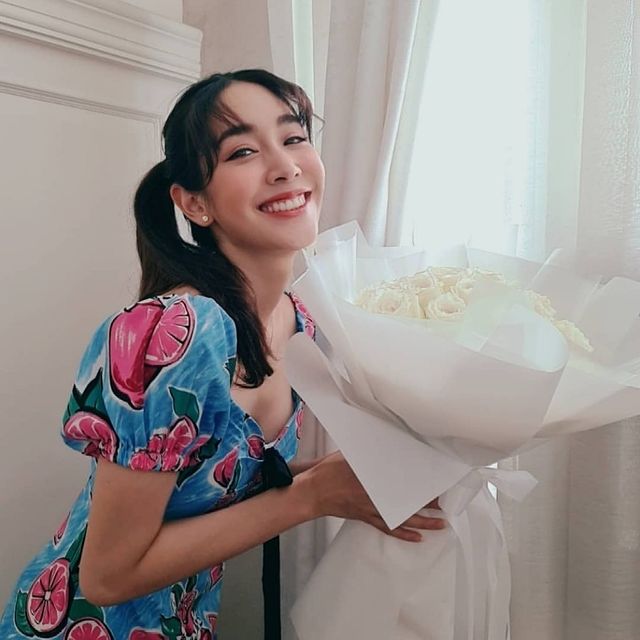 NANA : 100 people! That's quite a large brand in Thailand, isn't it?
Mollika : It's always step by step. At first, my sister and I started the brand, and she was in charge of sales, while I handled the fabric procurement and design side. I miss the old days. I remember going up and down the stairs to get to the copy machine just to print out one photo (lol).
NANA : How did you come up with the name for your brand?
Mollika : Kloset is a word coined from the combination of "K" and "CLOSET". We chose the word "closet" in the hope that our clothes would find their way into many people's closets. Also, the first letters of my nickname and my sister's name start with K, so I changed the C in CLOSET to K! It was a good fit and became the brand name.
NANA : I see. You mentioned earlier that you've been interested in fashion since you were 10, but did you start your business after graduating from college?
Mollika : Yes, I did. Before I got my bachelor's degree, I still didn't know what field I wanted to work in, but since I got my bachelor's degree in the US, I was hoping that I could get something out of living in the US. However, what I realized in America was that I am a shopaholic (laughs). I like to buy clothes so much that I sometimes buy three of the same item. At first, I thought I just liked to shop. At first, I thought it was just a love of shopping, but gradually, I became interested in learning how to make patterns and fabrics for the items. That's when I realized that I had a passion for this industry. That was the moment I felt it for myself!
Nana : So you started to buy clothes to learn about patterns?
Mollika: That's right. I also bought fashion magazines from all over the US. But after graduation, I helped my father with his real estate business, and I worked there for about two years, but I wanted to go home early every day, so I would look at the clock at three in the afternoon (laughs). So I told my father that I wanted to quit my job and run my own fashion business. The only problem was my mother. She had experience in setting up a business in the fashion industry, but she couldn't make it work in this industry. So she was against it at first. I finally convinced my parents to let me start my own business, but I didn't make a dime for the first 6 years!
Nana : Wow Six-years and not even a penny!
Mollika : That's right, I had to sell my car and keep borrowing money from my family to keep the brand going until the very last minute. I also had 5 staff members.
Nana : How did you start to make sales from there?
Mollika : I decided to focus on marketing and the first thing I did was to issue discount coupons to VIPs and people in the entertainment industry. But I covered all the discounts with my own money, can you believe it!
Nana : That's amazing! It's like something out of a movie: You can feel the strength of will to continue the business after 6 years of no cash flow.
Mollika : After 6 years, I always asked myself, "Should I stop, or should I continue? But I didn't want to regret it. So I decided to continue.
Nana : Can I ask you a few more questions? How did you manage to grow so fast after 6 years?
Mollika : The first step in our growth was opening a store in a department store in Siam. When we opened the store, we decided to make and distribute a 1,000 copy catalog. At the time, printing catalogs was not as cheap as it is now, so one copy was worth about 600 baht (about 2,000 yen) (laughs). (laughs) Because we used the most famous models at the time, we decided to spend a huge amount of PR money on the catalog to create a buzz. However, it became a huge success, and I became one of the 5 most famous brands in Thailand at that time.
Should I stop, or should I continue? But I didn't want to regret it. So I decided to continue.

MOLLIKA FROM KLOSETimeless clean perfume
Nana : I see! So it was the combination of the catalog marketing and the quality of Kloset's items that made it work.
Mollika : Yes, it did. In terms of fabrics, Kloset tried to use special fabrics that are not normally used. Since many of the products are high quality and handmade with embroidery, the selling price was quite high for the Thai market, but we decided to keep it at this price.
Another success factor was the creation of Kloset's original "scarves". The scarf would be affordable for college students and they could wear the Kloset scarf wherever they wanted. When we first started selling the scarves, there were about 500 to 1000 people lined up at the store!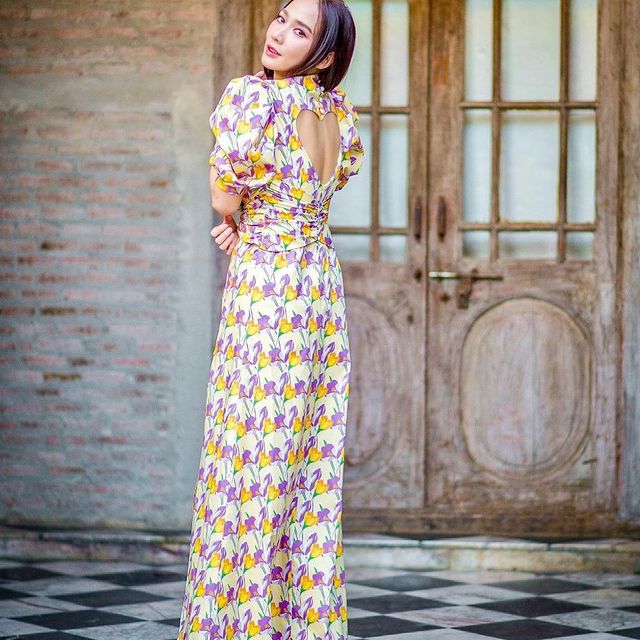 Nana: Really? But the scarf is a good idea, it makes people want to collect Kloset products, and it gives them a sense of the Kloset fabric.
Mollika: That was the goal. Mollika: That was the goal, how to make people become collectors. So, at this stage, we have been making money from scarves alone for 2-3 years. At this stage, I made a couple of years' profit from scarves alone, though they don't sell well nowadays because people don't use them (laughs). (laughs) I always tried to think about what the customers actually wanted at that time, from their point of view.
Nana : Are you involved in finance and management as well as design and marketing?
Mollika : My partner takes care of the finance. He was the owner of the store next to my first store. Business wasn't going so well for either of us at the time, but we decided to pull him out and have him become a designer. Now he is at the head of our 100 staff and controls the designers.
Nana : I think it's very important to have a partner when your business reaches this scale. I'd like to ask you about the Thai market. How do you think the Thai fashion market has changed since your launch?
Molllika : To be honest, I think it's getting harder to launch a brand every year, partly because it's easier to do PR, and partly because the power structure of brands has really changed in the past. I think it has become a market where it is difficult to form loyalty.
Nana : Another reason is that Thailand is an environment where it is easy to launch a brand.
Mollika : Yes, it is. Also, Thailand is oversupplied to the extent that we have to look at overseas markets at the same time, so it's important to think about how to expand in line with overseas pricing. In Thailand, even GUCCI and Louis Vuitton are bargaining and offering items to teenage influencers because of the Corona disaster, so I think pricing is collapsing. Thai people are very conscious about discounting, so they will come to a Kloset store and say, "Are you going to discount this? (laughs).
Nana : There is a culture of vouchers! I don't think Japanese people are that particular about discounts (laughs).
Mollika : It's very different from Japan. It's a bit of a downtrend right now because it's hard for Thai brands to get discounts, but I hope that Corona will end soon and the market will return to normal.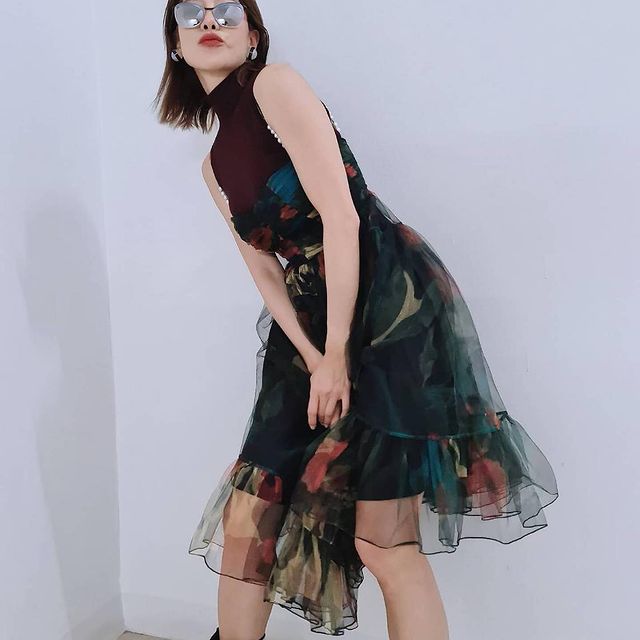 Nana : Lastly, please tell us the secret of Kloset's success!
Mollika : Well, I would say to have passion, but also to be happy and try new ideas. If you're not happy, you can't create something that will make your fans happy!