In this eighth stories, we invite Jinmo, the founder of ACME DE LA VIE, a new brand that is aiming to make a big leap beyond Korea with TWICE on its billboard. Asian Voice is hosted by Nana, the brand director of SIXTYPERCENT, will be interviewing fashion designers from around Asia about their favorite local spots and the realities of street fashion and hip hop in their countries. Let's find out the up coming icons from the local culture where the highly sensitive designers gather.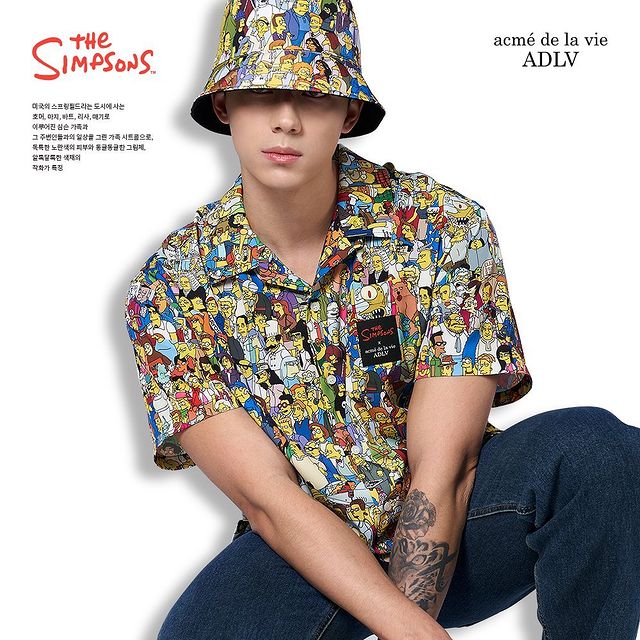 NANA: So let's start with an introduction to the ACME DE LA VIE brand, how it was established, and its concept!
Jinmo: ACME DE LA VIE means "the pinnacle of life" in French, and is a street fashion brand that was launched in the 2017FW season with the idea of reaching the pinnacle of life through fashion. The brand is currently loved in Korea and other Asian countries as a brand that can be easily enjoyed at reasonable prices with products that quickly reflect the latest design trends in high-grade materials.
Before launching the brand, I had been running a distribution company for about 11 years, importing premium and luxury brands from overseas. After experiencing the distribution of other companies' brands for a long time, I felt that there was a limit to doing business only by importing and distributing, and I came to have a dream to create the clothes I wanted to make myself and grow the brand. In addition, as I met many customers, I decided to create a brand by trying to develop designs that reflect their various needs in clothing. The concept of the brand is to use sensual and unique artwork to design and express street casual clothes that can be used easily on a daily basis, and to develop natural items that are easy to wear and have a daily look, but are not overly decorated with trends.
NANA: What is your background as a designer and producer of ACME DE LA VIE?
Jin-mo: My name is Jin-mo Koo. I've been working in the import and distribution line of premium and luxury brands for 11 years.
NANA: ACME DE LA VIE has a lot of fans not only in Korea but also in Japan, and our online store, SIXTYPERCENT, receives a lot of inquiries from customers who want to carry ACME DE LA VIE items.
Jin-mo: Since June this year, we have used TWICE as our main model and have been doing a lot of PR activities. In particular, TWICE is a model who is gaining global popularity in Japan, so I think our brand is gaining more interest in many countries, including Japan.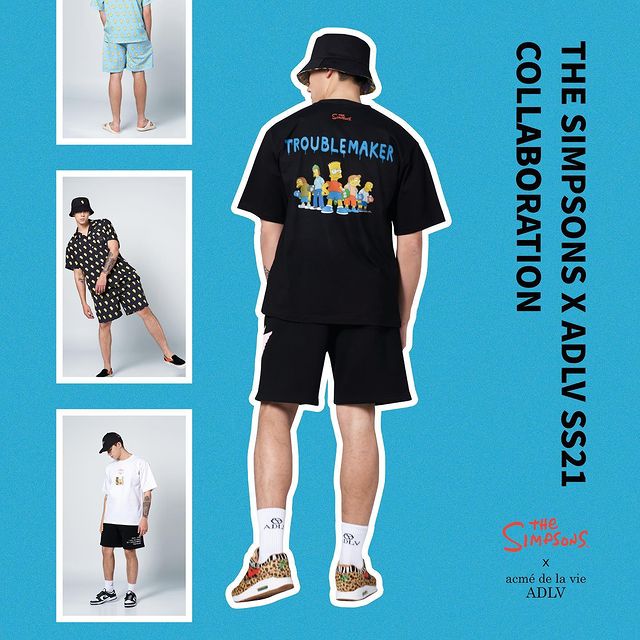 NANA: Popular K-POP artists such as TWICE and SEVENTEEN have worn ACME DE LA VIE items, what do you think is the reason why and how you are loved by K-POP artists?
Jinmo: We at ACME DE LA VIE have a lot of designs that utilize unique artwork. We have been well received for our sensual prints and cool fits, and I believe that K-Pop artists love us for the same reason!Also, originally most street brands had simple designs that focused on the logo, but we expanded from just logo items and utilized ACME DE LAVIE's unique designs and artwork. I think that such freshness is one of the key points of our ACME DE LA VIE brand.
NANA: What do you want to challenge as a brand in the future?
Jinmo: I want to grow as a global street brand beyond Korea and Asia. I would like to be like Supreme or Palace in Asia.
NANA: Finally, please give a message to your Japanese fans who are expecting the new ACME DE LA VIE collection!
Jinmo: Thank you for loving ACME DE LA VIE. We will continue to strive to bring you items that incorporate techniques and original designs not seen in existing street brands, at reasonable prices. We are working with various online shopping sites to make our products more accessible to Japanese customers, so please look forward to it!
Most street brands had simple designs that focused on the logo, but we expanded from just logo items and utilized ACME DE LAVIE's unique designs and artwork.

JINMO FROM ACME DE LA VIE