For our 6th stoies, we invite Kathleen from KYE, who has been selected as a semi-finalist for the LVMH PRIZE. We take a look at the growth story of this popular brand that has attracted many KPOP artists and has fans in Japan and other parts of Asia. This Asian Voice project is hosted by Nana, the brand director of SIXTYPERCENT, will be interviewing fashion directors from around Asia to find out more about popular local spots, street fashion and hip hop in their countries.
Let's take a look at the up coming icons from the local culture where highly sensitive designers gather.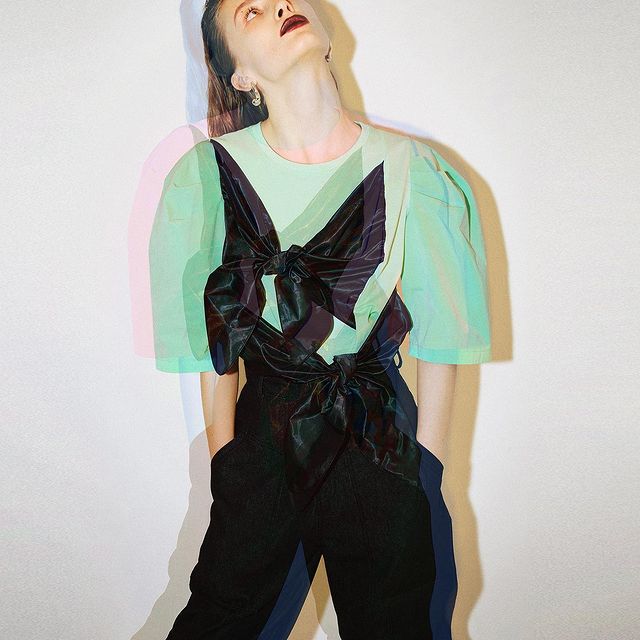 Nana : Nice to e-meet you! Please introduce your brand and yourself a bit for us!
Kathleen : Our brand name is KYE. KYE is a unisex brand that combines high-end streetwear taste with youth culture. I think KYE's talent itself started to be recognized at London Fashion Week. In 2014, KYE made it to the semi-finals of the LVMH Prize. In the same year I won the SFDF award and was selected as one of Forbes' 30under 30.
Nana : That's quite an impressive resume. Do you do a lot of collaborations?
Kathleen : KYE collaborates not only with fashion brands, but also with cosmetic and food and beverage brands. For example, Shu Uemura, I.T, D-mop, Galleria, CJ petizel, Beaker, W hotel, etc. …. We have also collaborated with NIKE KOREA and GENTLE MONSTER. Other famous KPOP artists such as 2NE1 and Shiny have also been known to wear KYE items. A sub-line brand called "EYEYE" was also launched in 2016 after a long preparation period.
Nana : Do you have a fashion business bag round yourself?
Kathleen : I founded KYE right after I graduated from the University of San Mateo. I had some experience interning at fashion brands, but I didn't have that extensive of a business career. I was able to develop my business right after I launched my brand because my graduation collection at university received a lot of attention and high praise.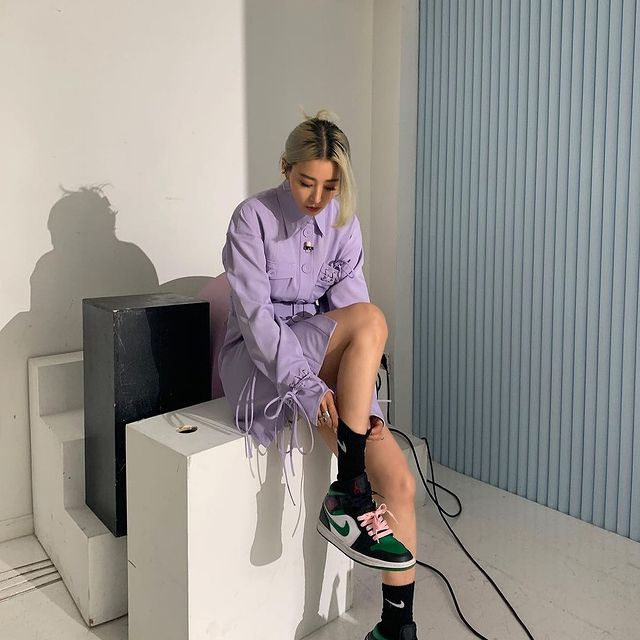 Nana : It seems like both KYE and EYEYE are quite well known throughout Asia, what do you think is the secret behind the success of both brands in the global market?
Kathleen : Of course, one of the factors is that Korean culture has made us more famous worldwide. We don't have a special nationalism that we launched in Korea, but I think it's because we incorporated the Korean identity into our designs and collection style.
Nana : I've seen your Instagram, and you seem to be in the position of a fashionista in Korea. Do you have any fashion advice for Asian women?
Kathleen : Find your own style and don't stick to the trends. Knowing your own body and style is the best thing.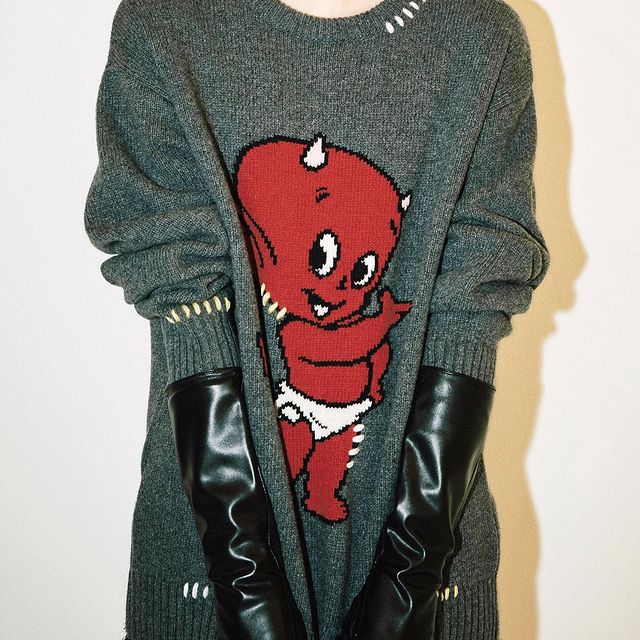 Nana : KYE has many fans in Japan, is there any reason why KYE has become famous in the Japanese market?
Kathleen : KYE was first launched in a store called CANDY in Shibuya, Tokyo. KYE originally had unisex styles and I think Japanese fans were interested in a new brand. I think it's because EYEYE, a sub-line of KYE, is now very much sought after by the Japanese audience, and they have started to offer more feminine style items that Japanese women prefer.
Find your own style and don't stick to the trends. Knowing your own body and style is the best thing.

KATHLEEN from KYE
Nana : I see. As well as for the Japanese market, how do you think the Korean fashion market will grow in the future?
Kathleen : Unfortunately right now, COVID-19 is affecting the wholesale business worldwide. However, with the growing interest in Korean fashion and culture, we would like to increase the demand for both KYE and EYEYE more widely by expanding our business in places like A-LAND that have branches in Japan and around the world!