This time, we invite Rusli, the founder of Roughneck1991, a popular brand that is well known in Jakarta, Indonesia. He is leading the youth culture in Jakarta as a fashion brand, and has about 700,000 followers on SNS with his wide variety of products including fragrance items. Asian Voice is hosted by Nana, the brand director of SIXTYPERCENT, will be interviewing fashion directors from around Asia to find out more about popular local spots, street fashion and hip hop in their countries. Let's take a look at the up-and-coming icons from the local culture where highly sensitive designers gather.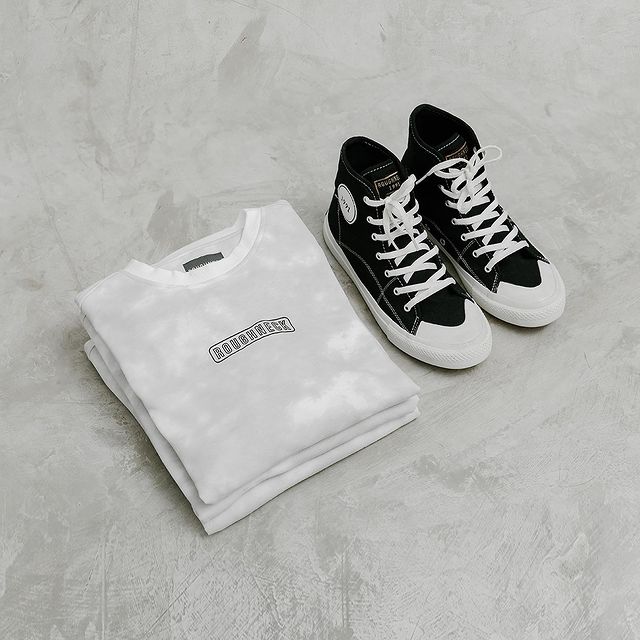 Nana : Hello! It's nice to meet you today!
Rusli : Nice to meet you! It's nice to meet you.
Nana : Thank you for participating in 60magazine's "Asian Street Special" series. We have Rusli from Indonesia as our guest for this interview, and you have previously participated in "CROOZ" and "Thanksinsomnia" from Indonesia. Do you know them?
Rusli : Oh, yeah! Mohan (Founder of Thanksinsomnia) and Max (Founder of Crooz), right? I know them all! In fact, I've listened to your podcast with Max before.
Nana : Really? I'm glad to hear that. Nana : I'm so glad, because I got to know Roughneck1991 through this interview.
Rusli : Where did you find out about Roughneck1991?
Nana : SNS! When I first heard about Roughneck1991, I didn't think it was an Indonesian brand. When I first found out about Roughneck1991, I didn't think it was an Indonesian brand, but the way they run their Instagram is very controlled and simple, so I contacted them right away!
Rusli : Really? I'm so happy!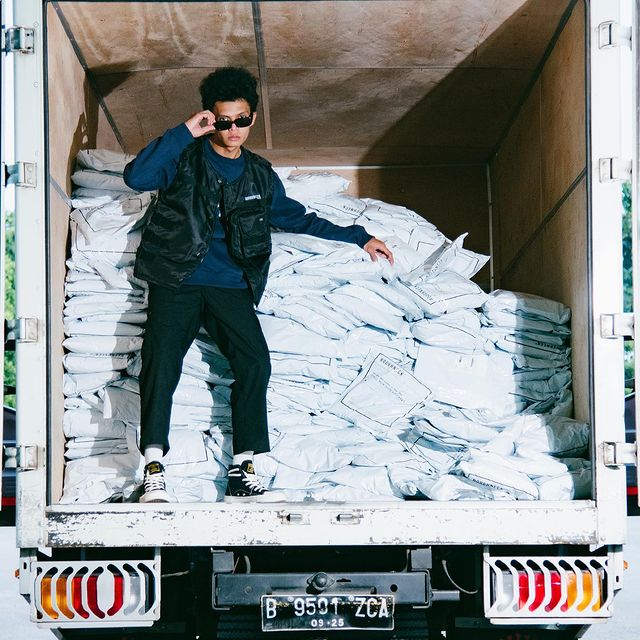 Nana : Could you please introduce your brand?
Rusli : The name of the brand is "Roughneck1991", Roughneck means people who work in the workshop, and I named it after the image of "strength" from the atmosphere of people who work there rather than the workshop. I named it "Roughneck 1991" because the 90's was the year when many trends in music, fashion, and movies were created.
Nana : So you're saying the brand wasn't founded in 1991!
Rusli : That's right! If it was in operation in 1991, it would be a legendary brand.
Nana : I was born in 1992, so we're almost the same age! Please tell us about your fashion career.
Rusli : I started my career in 2015, when I started a company that takes care of the production of my brand. It was an operations company that produced dresses and jackets, but I decided to create a private label because I felt it wasn't cost effective to produce more products. That was the reason why Roughneck 1991 was launched. Young people in Indonesia were looking for thicker fabrics imported from overseas, but the price was too high to reach them. So we developed the brand in such a way that items using thicker fabrics could be purchased at a low unit price.
The concept of the brand is to help Indonesian people feel confident in local products, not foreign ones. In fact, the quality of the products may not be as good as high end brands, but we tried to keep the quality close to the quality and lower the price to a very affordable rate.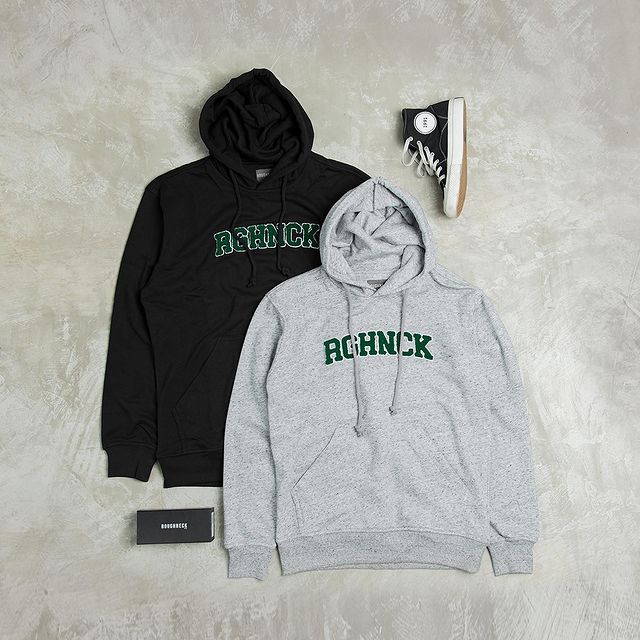 Nana : I see. By the way, Rusli, are you in control of all the creative aspects?
Rusli : Of course!
Nana : It's quite simple and sophisticated compared to other brands.
Rusli : Thank you very much. That's exactly the image I'm hoping to get from the brand. We are committed to simple and elegant branding. Of course, it's because of the other talented team members.
Nana : How many people do you have working for you?
Rusli : We have about 20-30 people in total.
Nana : Oh, I see! So, Roughneck1991 also sells perfumes, right? I thought that Roughneck1991 has more variety of items than a normal brand. Was there a reason why you decided to sell perfumes?
Rusli : Yes, there was. I personally and my team love perfumes, so that was the first thing.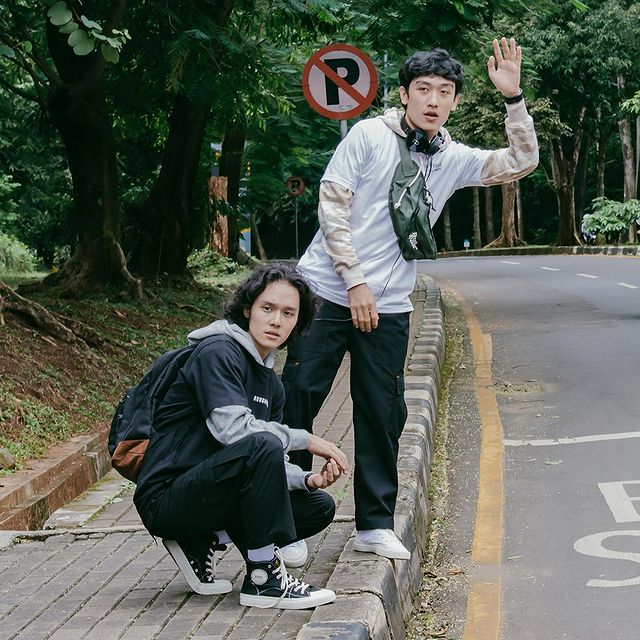 Nana : Did you collaborate with a perfume brand, or did you start from zero to one?
Rusli : It was from scratch. We found a great supplier and learned a lot about chemistry. The response from the fans was very good, and we were able to sell quite a few units. Since the first perfume we sold was so good, we thought we could better reach the fragrance market, so we set up a subsidiary to manage separate accounts. We also changed the way we present the visuals quite a bit.
For fragrance sales, we need to market closer to the customer than for clothing, so we are using a system of sales agents and resale to do PR. We're doing the same thing with fragrances. I'm just getting started, but it's a very interesting challenge!
The most important thing is to spread the reviews that other people have bought and used.

Rusil from roughneck1991
Nana : I think it's very interesting. Even in Tokyo, people tend to buy foreign imported perfumes rather than domestic ones.
Rusli : That's true. That's why I think the resale system is so useful. The most important thing is to spread the reviews that other people have bought and used. I can change clothes if I see the picture and the size is right, but fragrance is different.
Nana : It's definitely challenging, isn't it?
Rusli : It's challenging, isn't it?
Nana : Yes, it is! Also, I think the street wear scene in Indonesia is very exciting right now, what do you think of it?
Rusli : I have very high expectations. The interest in street wear is very high, so even people who are short on money tend to buy a 20,000 yen t-shirt with the last bit of money they have.
One challenge is that world famous street brands, such as Supreme and Off-White, are just so cool to wear. just by wearing them. The prices are high. People who own them must be rich. I feel that people who own them are rich. I feel that the sense of "COOL" is linked to the amount of money. So I think our challenge is how to make people feel "COOL" regardless of the price by making full use of SNS and events.
Also, many of our customers are high school and college students who don't have a lot of money, so we try to have 2-way communication with them through SNS. We get feedback on what kind of products they want, what kind of designs they like, and so on. We even accept opposing opinions! Also, we play games.
Nana : So playing games with your fans creates loyalty?
Rusli : That's right. I think that's why Roughneck1991 is different from others.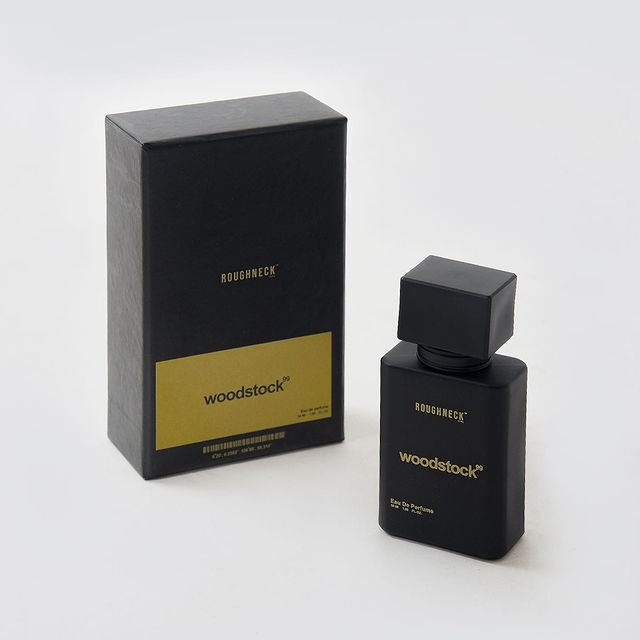 Nana : Did you also come up with the social networking strategy?
Rusli : No, the game idea is from the team.
Nana : That's why each post on Roughneck1991's Instagram gets over 500 comments!
Rusli : That's right! I think if other brands don't have comments, it's because they think it's too difficult to approach, so I try to make people think of Roughneck as a "person" rather than a brand or business.
Nana : This seems to be the most important point for success in this day and age.
Rusli : Yes, it is. We've been interacting with our fans since 2018, and I think that's a big part of it. At a recent event, we had a game where you play a map-based game, and you go outside and cycle or run, and we had over 1,000 people sign up. We gave away free t-shirts to the 100 people who completed the mission.
Nana ; Where is the source of inspiration for such ideas?
Rusli : Ideas tend to come from thinking about issues that I feel are important in society. In 2018, I made an item based on the concept of "Social Hazard", which is about the social gap that low-income Indonesians face in terms of access to high quality products and education.
Nana : So there is still income disparity in Indonesia?
Rusli : There are homeless people right next to the luxury buildings that are going up. I also made some items against consumerism.
Nana : It's good to see more and more young people getting to know about social issues through Roughneck1991 and raising their voices together!
Rusli : Yes, it's not that we're aiming for it, but a group of us have been raising our voices against social issues together with Roughneck1991 products. I don't want people to riot, though! I just want people to listen to the issues.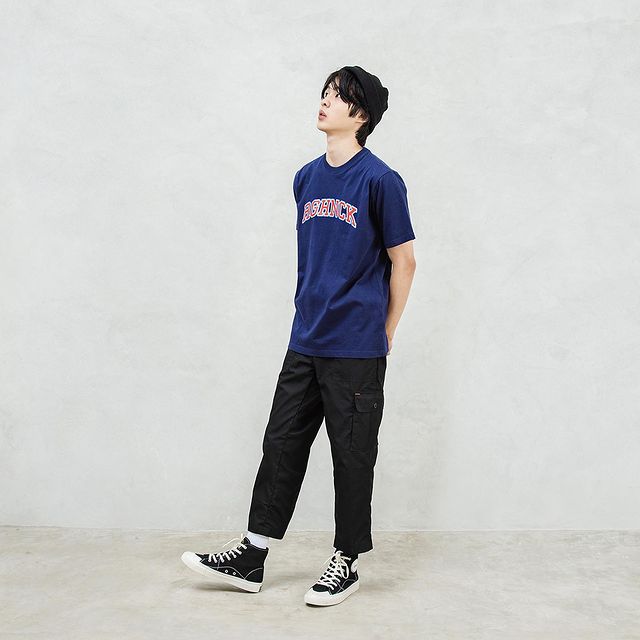 Nana : I see. Also, this is the last question, is Roughneck1991 planning to enter the Japanese market or expand to overseas markets?
Rusli : Of course! We want to make it a global brand, and Japan is a country with a long history in the streetwear and gaming markets, so we want to challenge ourselves. However, we haven't been able to reach all of our targets in the Indonesian market yet, so we'd like to do so gradually.
Nana : I see! Roughneck 1991 has its own store, right?
Rusli : Yes, we have two stores now. We have two stores now, one in Jakarta and one in Bandung. The online market is growing very fast, so we still have more stores.
Nana : Do people in Indonesia use credit cards for payment?
Rusli : Yes, they use Shopee a lot. I also use Tokopedia. I mainly use Shopee because it's difficult to manage a brand website due to lack of human resources. Roughneck is currently ranked #4.
Nana : That's a great ranking!
Rusli : This is one of my motivations to be a market leader.
Nana : I'm sure Roughneck will be a success in Japan and other countries as well! I would be very happy to work with you!
Rusli : Of course! Thank you very much.