This is a new project in which we ask fashion designers from around Asia about their favorite local spots and the realities of street fashion and hip hop in their countries. Let's take a look at some of the up-and-coming icons from the local culture scene where highly sensitive designers gather. In this third installment of the series, we meet Chelsea Ma, founder of TAKEON, a street brand launched in New York's SOHO district that incorporates Asian and American street culture.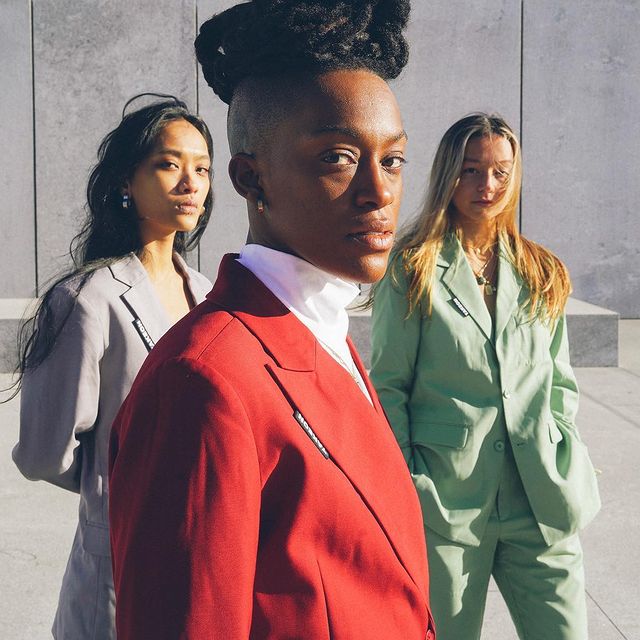 NANA : Hello Chelsea. Welcome to Asian Voice cross-talk. Are you in New York or China?
Chelsea : Hi! I'm in Seattle, and I'll be back in New York in two days!
NANA : Oh, I didn't know that! Are you traveling a lot ?
Chelsea : I'm sure things will settle down in a couple of months, but for now we'll just have to pray.
NANA : Are the factories in China up and running?
Chelsea : It started operating at the beginning of March, and there are no problems at the moment, but depending on the order, we may need to outsource to a factory in a different country…
NANA : I see. Can you tell us a little bit about TAKEON?
Chelsea : I am Chelsea Ma and I started TAKEON with my cousin Jessica in 2017. We both worked in the fashion industry, so what Jessica and I saw and experienced was very similar. We both dreamed of starting a brand, and three years ago, we asked ourselves, "Is it time to start a brand? Three years ago, we decided that it was time to start a brand, and so we launched TAKEON.
NANA : Where did the meaning of TAKEON come from?
Chelsea : It's a little funny, but it took us about a week of brainstorming to decide on a name for the brand (laughs). Then Jessica's husband suggested, "How about astronaut = astronaut? (laughs). This Chinese word is pronounced the same as "TAKEON". So I said, "How about TAKEON? And that's how it happened.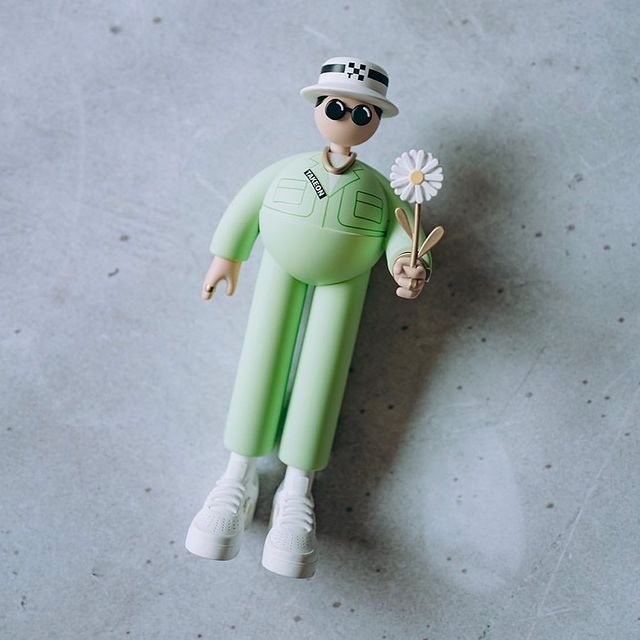 NANA : You mentioned earlier that you had worked in the fashion industry before starting TAKEON, can you tell us more about your background?
Chelsea : I have wanted to be a fashion designer since junior high school. I studied fashion design in Seattle, and then I studied social networking and design at JASON WU for a year and a half, and then I was in charge of social networking at Marissa Web. After that, I worked at the Chinese branch of REVOLVE, where I mainly did SNS and curation work. That's how I started TAKEON.
NANA : In this day and age, being able to do both social networking and design is very important!
Chelsea : In 2015 and 2016, there was a growing need for social networking services, and knowledge was not being shared as much, so it was an advantage. I have the impression that social networking sites are starting to be eliminated now.
NANA : Did you actually work at the China office of REVOLVE CHINA?
Chelsea : I worked in the Shanghai office as managing Weibo, Wechat and articles, etc. At REVOLVE, I also learned about KOLs and celebrities at REVOLVE. In China, social networking is really important for success, and since Instagram is not available, I learned about the gap between China and other countries.
NANA : When SIXTYPERCENT, our company looks for brands in China, it's really difficult compared to other countries (laughs) as they don't own the Instagram account so.
Chelsea : You're right. When I participated in LABELHOOD last September, I couldn't follow any Chinese brands on Instagram. All the brands are on Weibo or Wechat, and Tiktok is just as famous.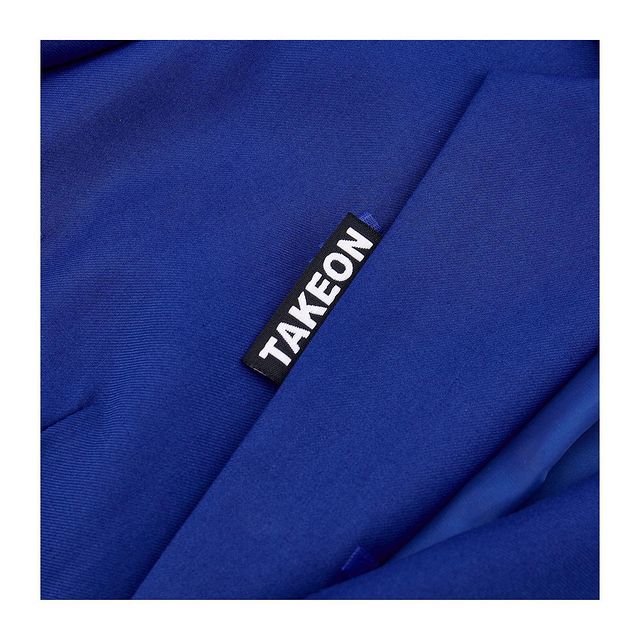 NANA : Now that we're on the topic of China, I'd like to know Chelsea's recommendations for dope spots in China!
Chelsea : I recommend the M50 museum! It's very popular in Shanghai and it's like an art district. If you want to enjoy art on holiday, M50 is definitely the place to go. I also like NIKELAB on Xinle Road in Shanghai, which has other sneaker stores as well as NIKELAB. There are also other sneaker shops, but some of them are fake (laughs). But if I had to pick a street mecca in China, I'd go there.
NANA : Please tell us about the street market in China from Chelsea's point of view!
Chelsea : I myself wasn't raised in a streetwear environment. Most Chinese people weren't in a market where streetwear was particularly strong, so I feel the growth in the last five years has been even more impressive. I'm currently living in the Lower East Side of New York, and I've seen a huge increase in the number of brands such as EDISON CHEN and CLOT that are mixing Chinese style with street wear. A lot of people say to me, "I have the impression that Chinese style is clothes with big logos on them," but actually that's not true. In China, I think they are conscious of patterns and shapes while developing such styles mainly with the consumer in mind.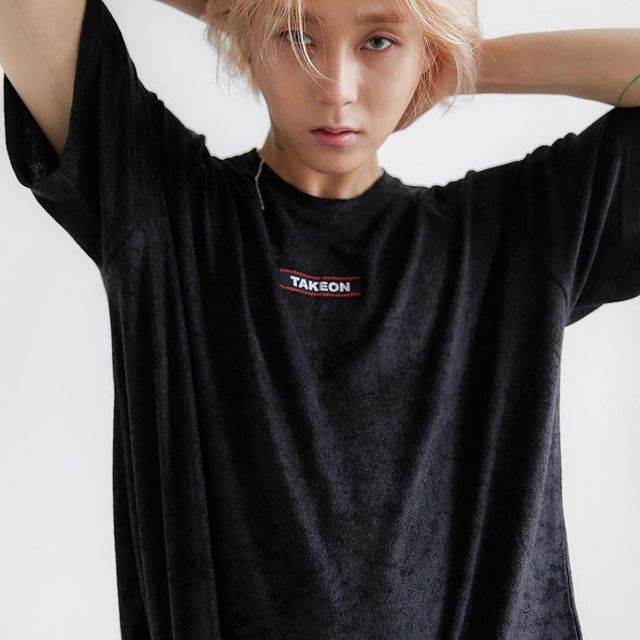 NANA : Is it normal in China to launch a brand right away?
Chelsea : No, it's not! There are very few people who start their own brands even after graduating from fashion schools. It still requires investment, so I think most of them work outside the company to gain experience first.
NANA : When I interviewed other designers, I was surprised to find out that China is different because I had heard that in Indonesia and Thailand, for example, the mainstream is to start a brand after graduating from high school.
Chelsea : I think people in China are very conscious of timing. There are quite a few people around me who are waiting for the right moment to win.
NANA : Can I ask you about the music scene in China, what is the rise of Hip Hop and what kind of music Chelsea is listening to?
Chelsea : I've been living with Hip Hop my whole life. What I usually listen to is mostly hiphop from the 1990s. I quite like music that straddles both the U.S. and China, and I think what 88rising, Higher Brother and JOJI are doing is great. It's becoming more and more popular in China as well, as rap music with a strong message is being shown on TV.
NANA : VaVa is also famous, isn't it? In Japan, I see VaVa's name in every club. I think it's getting really famous.
Chelsea : I love them so much! VaVa is an iconic figure, isn't she? I'm good friends with her team and she's established herself as an up-and-coming female rapper.
NANA : A little off topic but JO1 was wearing TAKEON on the cover of NYLON JAPAN!
Chelsea : There was a TAKEON team in Japan, and they were experienced PR people. I met a NYLON stylist there and gave her the items. I didn't expect JO1 to use it on the cover (lol). It's great to see young boy groups like JO1 and R1SE from China wearing our clothes, and TAKEON is being worn by African-American rappers in the U.S., so it's really fun to see how they adapt our clothes to their own styles.
Chelsea : I'd like to ask you about the daily struggles of working in China and America. When I interviewed you for another project called Designer's 7 Favorite, you said that you work in the U.S. until nightfall, and then after nightfall, you work until midnight to accommodate China's waking hours. How do you manage yourself?
NANA : That's a very good question! I've almost never been asked that (laughs). As you said, the time difference between New York and Shanghai is exactly 12 hours, so it was really tough, especially when I was in college. I learned to have stamina (lol). I work on a strict schedule, so I wake up at 8:00 a.m., do mtg from 10:00 a.m. to 12:00 a.m., finish all my mtg in the U.S. at around 4:00 p.m., and have dinner from 5:00 p.m. to 7:00 p.m. After that, I work in China, so sometimes I work until 6 a.m. You have to have a balance, but when you're starting up, you can't help it. My advice would be to divide the 24 hours into percentages! For example, 30% for mtg, 30% for networking, and the rest for yourself…. There's also free time, though.
NANA : Really! You recently started YouTube, so I thought you must be busy (laughs).
Chelsea : The reason why I started YouTube was because I thought that there are few women who talk about street wear and sneakers. For example, when I bought sneakers from NIKE or Adidas, they didn't have women's sizes available. Jordans in particular don't come in women's sizes. I decided to start this project with the hope of fostering female sneaker lovers for the next generation.
The reason why I started YouTube was because I thought that there are few women who talk about street wear and sneakers

CHELSEA FROM TAKEON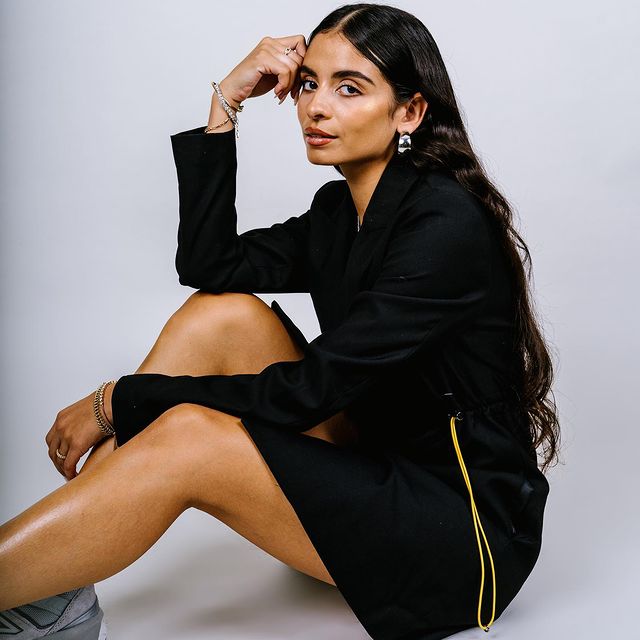 NANA : Lastly, please tell us about your favorite place in New York!
Chelsea : I like the Lower East Side. The Lower East Side is where streetwear was founded and where you can meet a lot of people. I happened to be at a café and found a guy who was always there at the same time, and we got to talking and he told me he was doing PR for fashion. We ended up working together. I think this is a really lively place.
NANA : So that's why you're living in the Lower East Side now, right?
Chelsea Yes, that's right. It's an investment for the future! I used to live in Brooklyn, but I think the Lower East Side is the best.