This time we invite guest called Jeffry Jouw, the founder of KICK AVENUE and Urban Sneaker Society, Indonesia's most popular sneaker platform. We talked about the Indonesian street scene and the tip to success in fashion market. This Asian Voice has hosted by Nana, the brand director of SIXTYPERCENT, will be interviewing fashion directors from around Asia to find out more about popular local spots, street fashion and hip hop in their countries. Let's take a look at the up-and-coming icons from the local culture where highly sensitive designers gather.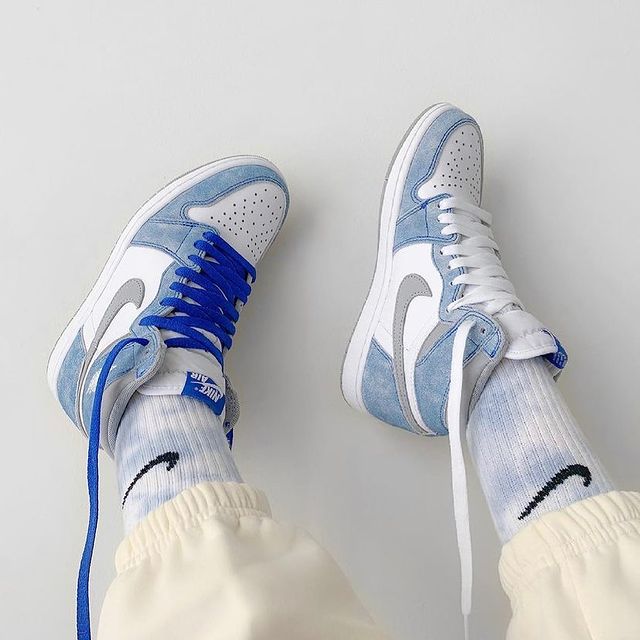 NANA : Hello! Nice to meet you.
Jeff : Nice to meet you! Nice to meet you.
NANA : I'm honored to have Jeffry, the fashion leader of Indonesia, as my guest this time. Nice to meet you! Please tell us about your store, Urban Sneaker Society, USS FEED, and KICK AVENUE, and how you came to run these three huge platforms.
Jeff : I'd like to start by telling you how I started USS and KICK AVENUE. I went to college in Washington DC around 2009, and I was the only Indian-Chinese in my class. Before I left for the U.S. for college, I lived in Indonesia for a long time, so I spent most of my time in skinny jeans and suits, which is the norm in Indonesia. I didn't have any particular knowledge of fashion before that, so I didn't understand why American college students wore jeans, joggers and hoodies!
NANA : So you changed your style to be more American!
Jeff : Yes, I did. And my roommate in college was a sneaker-head, so he would always take me to the sneaker store with him. I bought my first pair of Jordans and NIKE Dunks. That was the first time I learned how to wear sneakers as a style. And that's when I learned that sneakers could be a business! When he went to another store with me for the limited edition NIKE DUNK line, I was really shocked to see over 100 people in line! Why are you standing in line for sneakers! Why are you standing in line for sneakers?
NANA : I know exactly what you mean! I felt the same way the first time I went there!
Jeff : Because in Indonesia, HOT DROP = limited edition products were rarely available. The stance was that sneakers were only for sports and exercise. After that, I came back to Indonesia around 2013, and people around me were like, "Why are you wearing Aladdin pants? " Because my joggers looked like Aladdin pants!
NANA : Nice sentence lol That's how much of a culture gap there was, wasn't there?
Jeff : We didn't have social networking sites, so we didn't really have a grasp of what was popular in the US. However, at that time, people of the same generation were coming back from Japan and the U.S., and there was an increase in similar clothing. I was also posting my own street fashion at the time, and it was reposted on HYPEBEAST. I was reposted on HYPEBEAST, and some Indonesians saw the post and sent me DMs. That DM led to the creation of the current Urban Sneaker Society community.
NANA : I see! That's a great start!
Jeff : That's when YEEZE started to gain momentum, but in Indonesia, it was almost unknown. The selling price was about 20,000 yen, but in other countries, they were resold for about 200,000 yen. That's when the sneaker trend landed in Indonesia, and everyone started buying YEEZE.
NANA : I see. Where did the people in Indonesia find out about the YEEZY fever?
Jeff : The URBAN SNEAKER SOCIETY educated them! I mean, you can buy a pair for 20,000 yen and they're selling for 10 times that in other countries. (laughs) I wasn't a YEEZY-fan by myself, though. While everyone else was drifting to YEEZY, I bought a bunch of limited edition ones like Jordan Blacks!
Why don't we turn this into a community event, where people can trade and buy sneakers? this is how we came up.

Jeff from urban sneaker society
NANA : That's a businessman's way of thinking!
Jeff : By then, Urban Sneaker Society had about 100,000 followers, and I talked to my partner and said, "Why don't we turn this into a community event, where people can trade and buy sneakers? That was around 2017. We held an event at a mall where you could buy a 500 yen ticket to participate, and the number of visitors reached 15,000 in three days!
NANA : 15,000 people at your first event!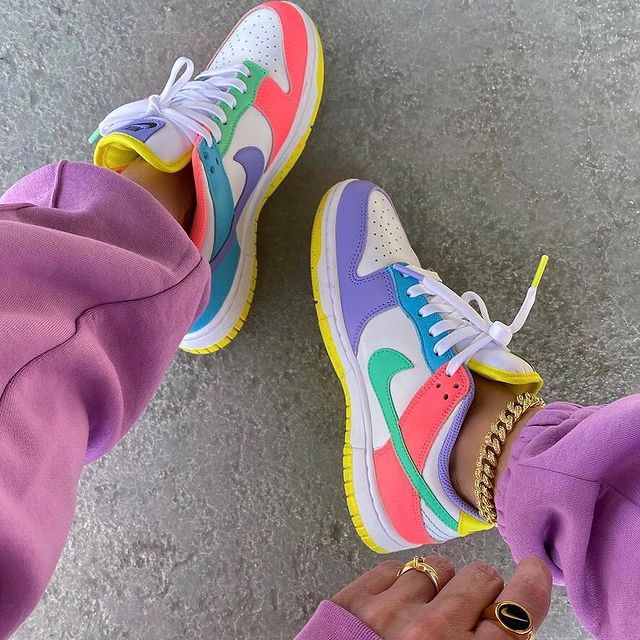 Jeff : We originally planned to do just one event, but after the event we thought, "Maybe we should make a career out of this. Originally, I was working in production for Honda and TOSHIBA, but I quit those jobs soon after. My partner was originally a hedge fund manager, but he quit on the spot and we decided to start the company together! We also started hiring initial members, and we had eight initial members, all of whom quit their original companies to join us. My salary was about 50,000 yen a month at first, so I'm grateful to all of them for coming on full time even though the money wasn't good!
After that, we were going to launch an event in December, and the idea of a collaboration between BAPE and Heineken came up, and we needed a local partner. I had done PR work for GUESS and ASAP ROCKY before, but it was free for my portfolio, so I was very happy to have BAPE and Heineken as sponsors for my first paid work! After that, Heineken's sales increased by 300%.
NANA : That's amazing! What was your strategy?
Jeff : We made it so that you had to collect a Heineken drink in order to buy Heineken and BAPE products, and it was a huge boom! After that, we were asked if we could run a store in a mall, and we secured a place about 3,000 square meters in size. It would have been boring to just have a regular store, so we created a retail area and a resale area where people couldn't see each other. To my surprise, Pata, PUMA, ADIDAS, SABOTAGE, etc. started to set up booths at the event. I think this was the first time they had a booth in Indonesia. In addition to the regular sales, we also held rap music and talk shows, and the number of visitors reached 25,000 in the second event.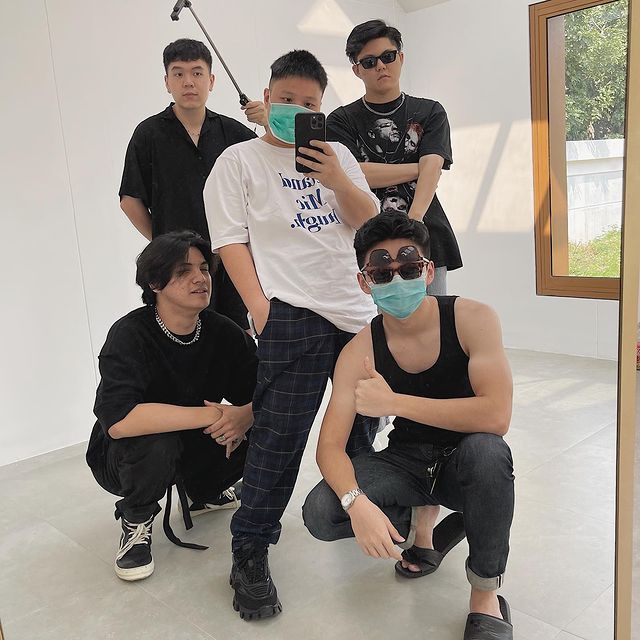 NANA : That's amazing! I think it's kind of the same level as Innersect in China.
Jeff : When 2019 came around, I felt that vintage sneaker items would be a good business, so I decided to hold an event where I could gather all the past seasons of various sneaker brands in one place. This event also attracted about 50,000 people in two days! Anyway, I decided to gather my favorite brands for the event, so I DM'd representatives from Atmos and FR2, and they opened stalls at the event! I think it turned out to be the biggest event in Southeast Asia.
NANA : It's really Innersect level! That event is supposed to be about 60,000 people.
Jeff : Yes, I'm very happy with the way things have turned out for me, such as Atmost and FR2, where I can just call the representative and make it happen. compass and FR2 were connected by me. Since I can't do offline events in COVID right now, I've started an online event called "USS 2020"! I created an online avatar where people could play games and buy sneakers, but it took me 3 months to set it up, so I had a lot of problems with the site crashing when people tried to buy sneakers even though they could play the games. We also had Jeff Staple and Pata do a talk show. I hope you'll come to the next one!
NANA : By all means! I would love to come! I've been talking to a lot of Indonesian designers and fashion entrepreneurs, and I've felt that they're really making an impact on the street market.
Jeff : I'm glad to hear that! I'm very happy that I'm in a position to tell people that sneakers and streetwear are for business as well as for pleasure. Maison Kitsune and PUMA are now using USS as a platform for their products, so I feel that we've grown very much.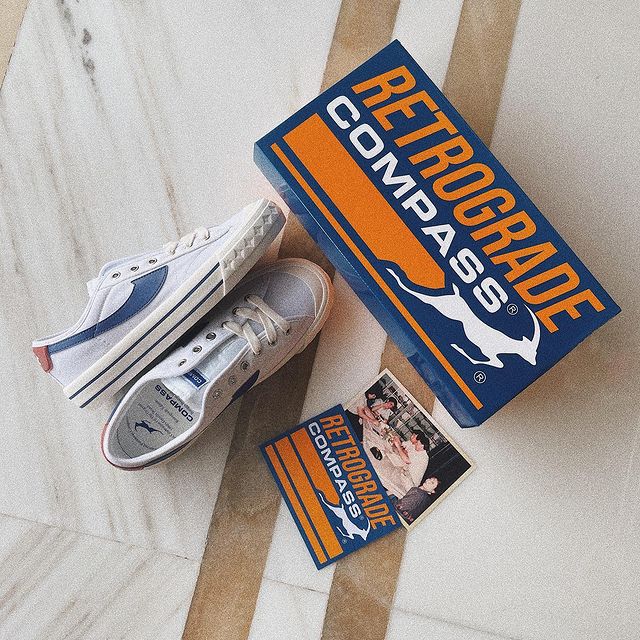 NANA : That's amazing! Isn't GMV almost taking over the sneaker scene in Indonesia?
Jeff : Yes, it is!
Jeff : KICK AVENUE doesn't charge a fee for each transaction, we charge a 10% fee if you withdraw money. USS and KICK AVENUE are both now funded as pre series A, and we hope to grow for the next 10-20 years!
NANA : Do you have any overseas strategy or in which countries do you want to expand?
Jeff : I'm not thinking about Japan or the U.S., where there are already systems in place, but I'd like to focus on Southeast Asia. I'd like to take the lead in showing that the company I have in mind based on my ideals can grow to this level!