Nana, the brand director of SIXTYPERCENT, will be interviewing fashion directors from around Asia to find out more about popular local spots, street fashion and hip hop in their countries. Let's take a look at the up coming icons from the local culture where highly sensitive designers gather. This time, We have invited Bob, the founder of V.A.C, a famous store that leads the streetwear scene in Bangkok, Thailand, as her guest to talk about the current situation of the street scene in Bangkok and the future development of V.A.C.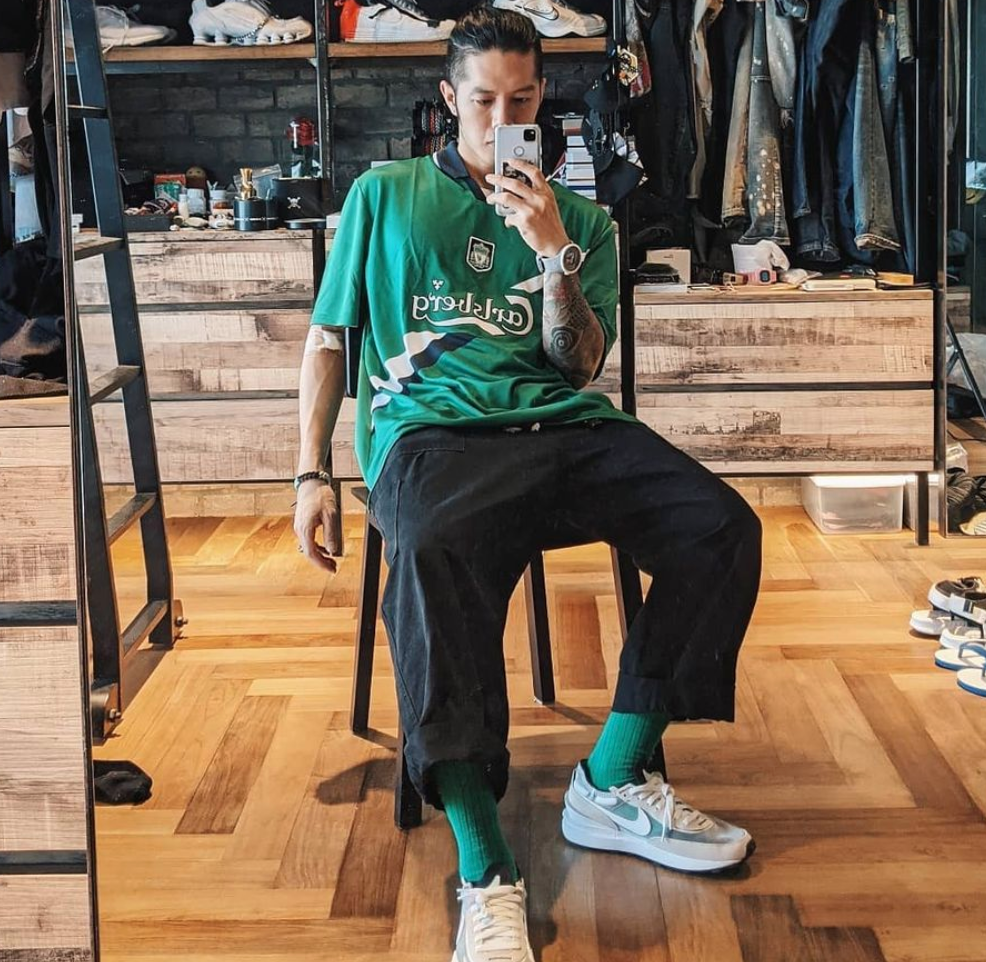 Nana : Nice to meet you! This will be our 10th interview with a popular designer from Thailand! I look forward to working with you!
Bob : Thank you very much, it's nice to meet you!
Nana : First of all, could you give us a brief description of your brand?
Bob : My name is Bob, I'm the founder and owner of V.A.C. I have a private label called V.A.C Culture, which is sold in Thailand.
Nana : When did V.A.C start up its stores?
Bob : It's been 10 years!
Nana : That's great! Bob, are you basically in charge of the item selection and design part?
Bob : That's right!
Nana : Did you have any experience in the fashion business before you started V.A.C?
Bob : Absolutely not! I studied management in the US for 8 years starting in high school. In terms of fashion, I think it was because I was familiar with the sneaker scene when I was in the U.S. DARA's sneaker collection, for example, was a small brand at the time, but it grew with my high school life.
Nana : Did you start your own store right after you came back from America?
Bob : After that, I worked for NIKE in Thailand. Bob : After that, I went to work for NIKE in Thailand, because the office was very close to my house (lol).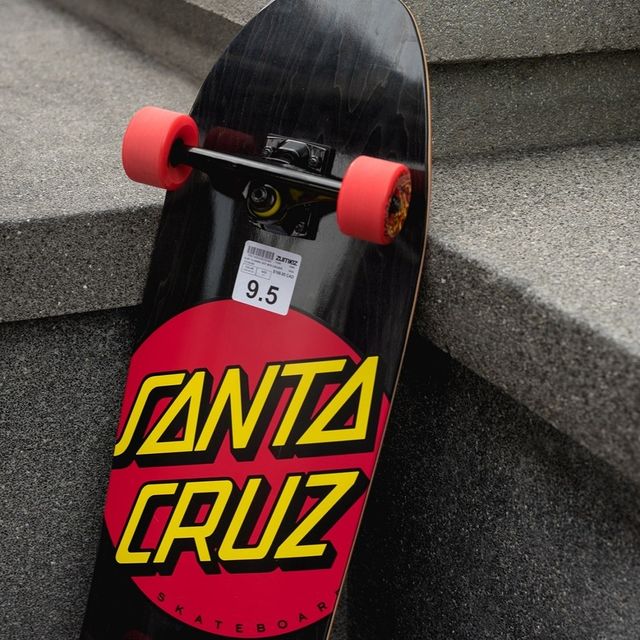 Nana : What kind of position did you have at NIKE?
Bob : I worked there for four and a half years and moved around to three different departments. The first one was in the sales department, accounting control, where I controlled NIKE customers and retailers. I also traveled to Singapore to make decisions such as which products should be placed in which stores in Thailand. After that, I moved to the EKIN team, which is a special team that spells NIKE backwards, but the "EKIN" team is a special team that needs to know the entire NIKE story, history, and items. The "EKIN" team was a special team where you had to know all about NIKE's story, history, items, etc. After that, I was projected to the sports marketing department, but at that time, there was no concept of sports marketing, so I had to start from zero. After that, I thought about what I should do and decided to start a select store, and that's when I launched V.A.C.
Nana : So you were able to experience everything from upstream to downstream while you were at NIKE!
Bob : That's right. It's better to have the know-how before you start up.
Nana : Did V.A.C. start up its stores from the beginning?
Bob : V.A.C. started out as a store operation, selling basketball/football related items, and then moved into sneakers.
Nana : V.A.C's customers seem to be a fusion of sports and street scenes.
Bob : V.A.C has been selling limited edition NIKE 6.0 series since then, because NIKE was strongly promoting 6.0 to young customers at that time, and also because of the skate culture and the price that was easy to reach for young customers. I believe that the fact that NIKE had been selling this collection for about four years helped us to gain a customer base. The 6.0 has since been discontinued, though.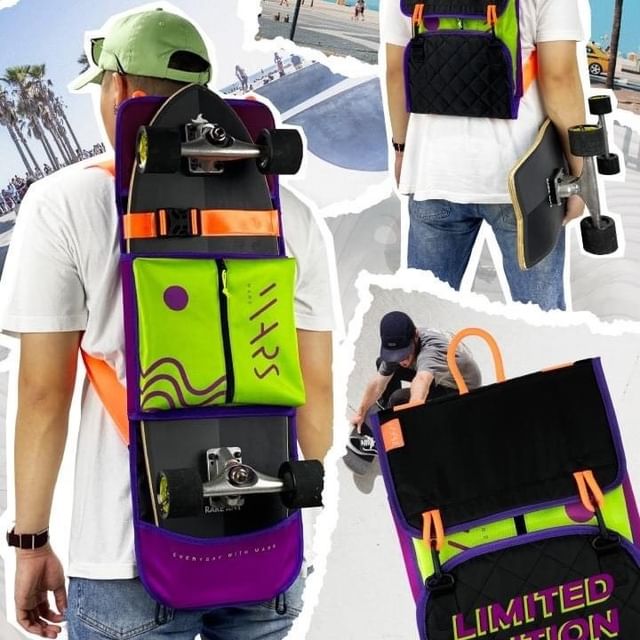 Nana : I guess the concept of going to V.A.C. to buy limited edition NIKE shoes is born!
Bob : V.A.C had a monopoly on Jordan's collection as well.
Nana : you've been following the Thai streetwear scene since NIKE, what do you think of the current fashion in Bangkok?
Bob : I think the streetwear market in Thailand is very "strange" (laughs) because it's very HYPE. It seems like you are aiming for HYPE rather than streetwear.
Nana : I'm happy that lining up has become the center of streetwear. I guess.
Bob : Yes, I think so. I think "weird" is the best word to describe it. I wonder how long this trend will last. I think it's important for the 30% of people who are at the center of fashion and don't care about HYPE to occupy more of the market someday, because HYPE and resale value are growing in proportion, and it's going to be hard for everyone to develop their own brand.
Nana : It seems to me that people in Bangkok are mainly interested in street wear and not in other fashion styles.
Bob : As far as style goes, street wear is number one in Thailand, although I guess people feel that if you wear a t-shirt or hoodie, you're wearing street wear.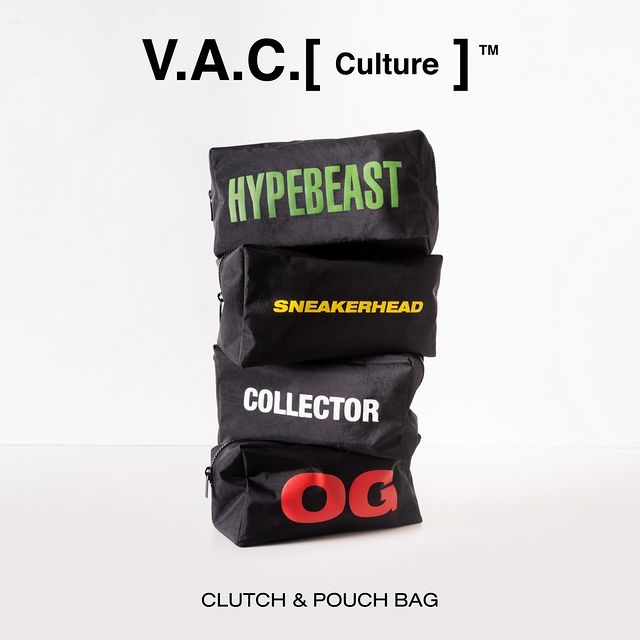 Nana : Yes, I think that's true in Japan as well. Against that V.A.C's Instagram is very sophisticated and controlled.
Bob : Flexibility and adaptability, that's our strength. I think the secret to our brand is that we have this, but we also have a strong identity. Rather than developing products for customers, I think it is important to keep focusing on products that are cool and fit our identity. I'm actually trying to develop Naruto items in collaboration with a very famous illustrator. A very famous illustrator wrote an image of Naruto, and when we launched it, it sold out in a day, and there was a huge line.
Nana : NARUTO was quite a HYPE, wasn't it?
Bob : We're working on a collaboration with Dragon Ball, and we're planning to launch COID. I don't think these are Japanese comics, though. We're also working on the One Piece and Pokemon collections, although they're a little behind schedule because of COVID-19.
As far as style goes, street wear is number one in Thailand, although I guess people feel that if you wear a T-Shirt or hoodie, people think he/she wears street wear.

BOB FROM V.A.C
Nana : All of the top 5 are collaborations!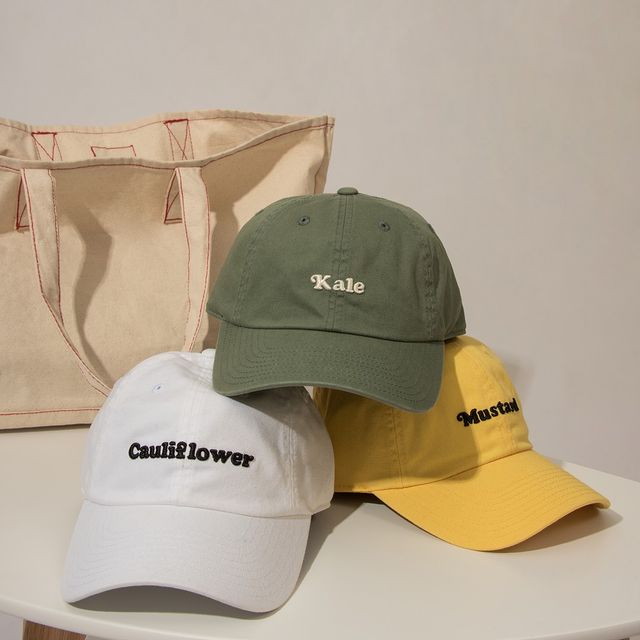 Bob : Yes, One Piece has always been my favorite, and I'm looking forward to more collaborations this year.
Nana : The affinity between manga/anime and streetwear has been getting a lot of attention lately, hasn't it?
Bob : Yes, there is. No matter what anyone says about manga and anime, people like it (laughs). I think that's why there is a lot of collaboration with street wear brands.
Nana : That's true. I think it's great that there are so many collaborations going on, even though it's hard to collaborate with brands like One Piece and Naruto.
Bob : I think the competition for collaborations is much higher in Japan. In Thailand, I think the only store base that can invest in collaboration is CARNIVAL and us.
Nana : I'm really looking forward to this year! Do you have any plans to launch V.A.C in Japan?
Bob : Yes, I do! I'd like to expand, and I visit this place at least once a year, so if I can find a way to expand and have the know-how, I'd like to do it!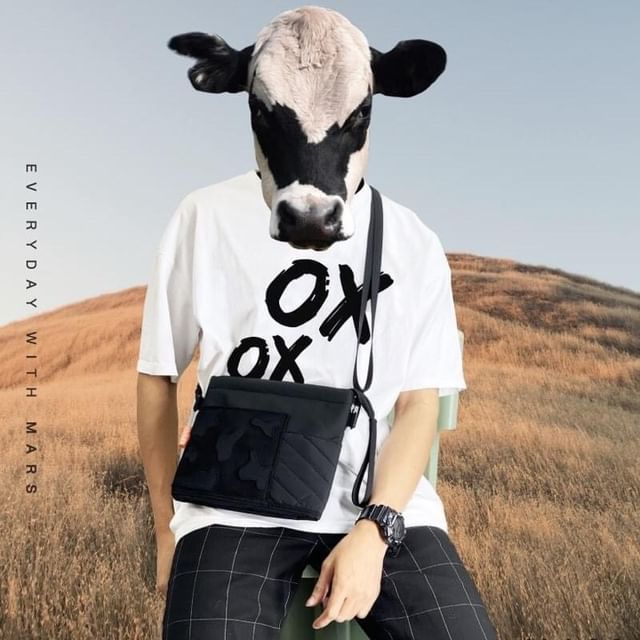 Nana : As a Japanese, when I look at V.A.C's Instagram and the creativity of their items, I feel that they are very close to the Japanese style, and I would love to see them expand!
Bob : By all means.
Nana : One last question, where do you get your inspiration for your designs?
Bob : Yes, I do. I think it probably comes from all the natural activities I do every day. I have a lot of hobbies. I read a lot, I like sports a lot, and I look at art a lot. It's like my hobbies are fused with the things I'm making that give me ideas. It's difficult to say where it comes from, but I think the correct answer is that it comes naturally.
Nana : I think it's great to hear that a hobby can lead to a job! Thank you very much.