The seventh stories of ASIAN VOICE, we invite HEID,founder of 3POINTER. He has been running a store that has led Taiwan's street culture for many years, and we asked him about the fashion market in Taiwan. Asian voice is hosted by Nana, the brand director of SIXTYPERCENT, will be interviewing fashion designers from around Asia about their favorite local spots and the realities of street fashion and hip hop in their countries. Let's take a look at the up coming icons from the local culture scene where highly sensitive designers gather.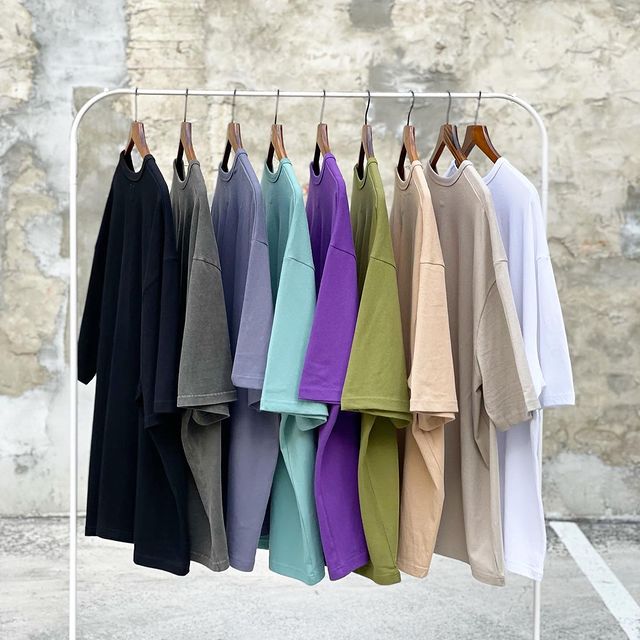 Nana : First of all, please introduce yourself to 3POINTER!
HEID : My name is HEID. My name is Heid, and I run a store called 3POINTER in Taiwan, and I have been working in the fashion industry for 20 years now. I am often asked where the name "3POINTER" comes from. 3POINTER stands for the three key points that I have found to be essential to success in my 20 years of working in the fashion industry. These are Product, Innovation, and Service. From my own awareness of the importance of pursuing these three, I named the company 3POINT→3POINTER.
Nana : So you're saying that these are the three elements necessary for success?
HEID : You are right, 3POINTER has a meaning in basketball. It's the hardest point to shoot, but it gets you the most points.
Nana : That's right! I thought 3POINTER was derived from basketball too.
HEID : Yes, it has two meanings, so I decided to name it that.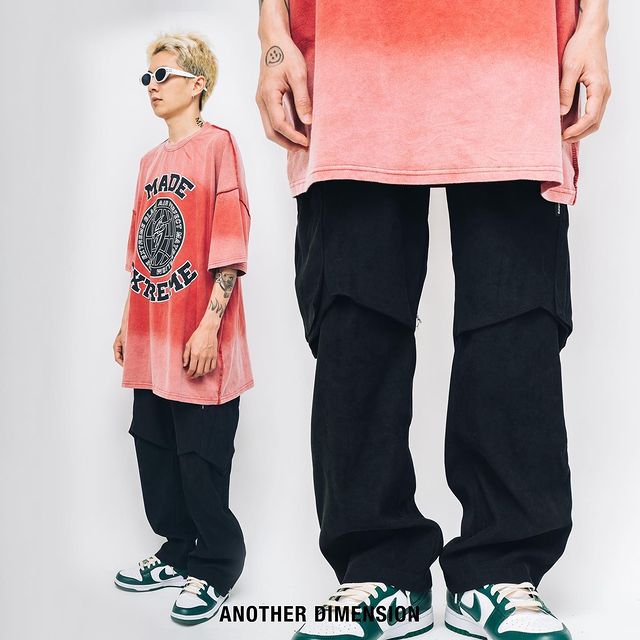 Nana : You mentioned earlier that you've been working in the fashion industry for about 20 years, what exactly was your career like?
HEID : My first job was as a vintage store clerk, which I started when I was 18 years old. It was around this time that I started to enjoy the different ages and body types of denim. At the time, Japanese pop culture (Harajuku culture) was popular throughout Asia, and I also loved A BATING APE and UNDER COVER, which triggered my own fashion fever. At the time, I only knew about street style, but I wanted to learn about tailoring, so I went to a university where I could study tailoring.
Nana : So you quit your job to go to college!
HEID : Yes, I did. After graduating from college, I became the director of a Taiwanese brand, where I experienced the entire process of the fashion industry. Since then, it has been my dream to start my own brand, and I was finally able to start my own brand in 2014. After that, I launched 3POINTER, and that has been my career.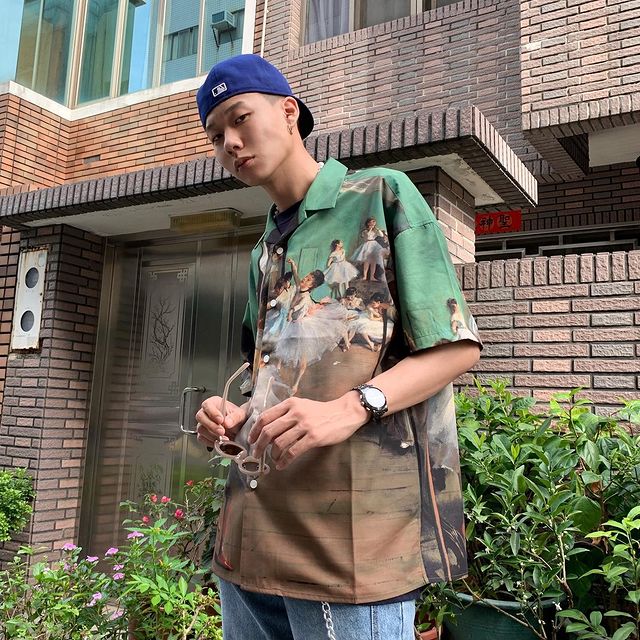 Nana : Do you still sell your own brand through 3POINTER?
HEID : No, I have already sold my own brand, so I don't carry it at 3POINTER. There are currently two 3POINTER stores in Taiwan, one of which is still in its infancy, so I would like to start up my own brand once the store operations are settled.
Nana : I see you have two stores. Now, I'd like to know what kind of places you recommend in Taiwan ?
HEID : The night market. The night market in Taiwan is famous all over the world! Have you ever been there?
Nana : I've never been! But I've heard a lot about the night markets in Taiwan.
HEID : Taipei is often pushed as the main spot in Taiwan, but the night market is a culture created in Tainan, and since I live in Tainan, I think it's a dope spot. Is there a night market culture in Japan?
Nana : There is no such concept as a night market in Japan!
HEID : I recommend night markets because you can choose food like you would choose clothes, and you can enjoy both your eyes and your taste buds.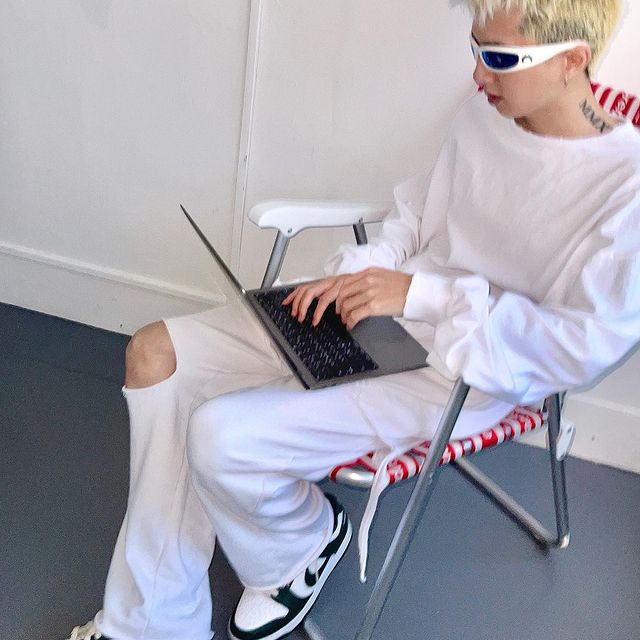 Nana : Is there a 3POINTER store in Tainan?
HEID : 3POINTER now has two locations, one in Tainan and the other in Kaohsiung City. The one in Kaohsiung is a new store, and once the operations there are settled, I would like to start working on various projects.
Nana : I see. I would also like to ask you about your thoughts on the growth of street brands in Taiwan.
HEID : I feel that fashion in Taiwan is starting to mature. However, Taiwan is a new fashion market and they don't know the history of street fashion, so I feel that the lack of diversity is a bit of a problem.
I feel that a cycle is being created where one style becomes popular throughout Taiwan, and then another style is pursued. It's like the uniform phenomenon. I think it's because young people in Taiwan don't know about street brands with a long history, such as NUMBER NINE.
Nana : That's true. I've had the opportunity to talk with many directors of Taiwanese brands, and I always thought that Taiwanese brands are very diverse.
HEID : Yes, there is diversity, but I think there is a tendency for the market to be biased in one direction. That's why I think it's important for young Taiwanese people who are starting up their own brands to learn about the history.
Nana : I see. I'd like to ask you about the brands that 3POINTER handles here. Is there a reason?
HEID : For SALUTE, we are the exclusive distributor in Taiwan, and it has been five years now. We developed a collaboration with 3POINTER in the first season, and have continued to promote it in Taiwan since then.
In the past, when Korean and Hong Kong brands held pop-ups in Taiwan, 3POINTER was often used to attract them.
I feel that a cycle is being created where one style becomes popular throughout Taiwan, and then another style is pursued.

HEID FROM 3POINTER
Nana : Are the customers of 3POINTER interested in Asian brands or brands from Korea?
HEID : Yes, they are! I think they like to have their own style of brands from different countries such as China and Korea, not to mention Made in Japan.
Nana : Isn't 3POINTER one of the rare cases where you have brands from Asian countries in your offline (store)?
HEID : I'm glad to hear you say so. In terms of Korean brands, KPOP culture has been leading Asia since about two years ago. Taiwan was originally a market where "American culture" had strong roots, so it was quite a challenge to promote a Korean brand to Taiwanese people. Fortunately, however, Korean brands have been growing at a fast pace, and I hope that Taiwan will be able to follow Korea's example and achieve growth.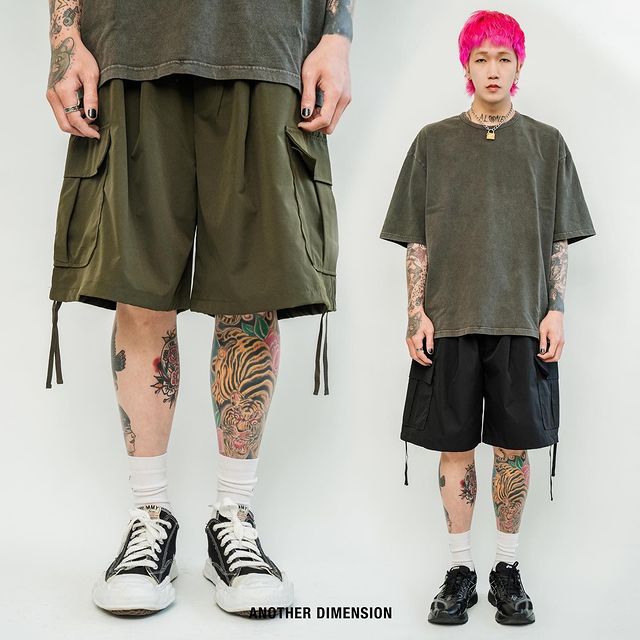 Nana : Do you feel any difference between Korean brands and Taiwanese brands?
HEID : It is difficult to compare the quality, but Korea has more unique tailored styles and patterns. However, there are a lot of new designers coming out in Taiwan, so I have high expectations for them.
Currently, Taiwan's up-and-coming designers tend to go out to the world's fashion weeks, which is unbelievable since we were young in the past. The Taiwanese government doesn't invest in fashion at all, so I always hope that they will support young designers to challenge the world. Isn't the Korean government amazing (laughs)?
Nana : You mean like investing in entertainment!
HEID : That's right! Isn't the investment in dramas amazing? Isn't it amazing how much they invest in TV dramas, and now Netflix, where Korean shows dominate the popularity ranking in Taiwan! I believe that this is because the Korean government is actively investing in entertainment and fashion. So, I have the impression that Taiwanese brands are actively working to go global on their own.
Nana : That's very kind of you to say as a leader of the Taiwanese fashion market!
HEID : Thank you very much (laughs)
Nana : Lastly, is 3POINTER considering a pop-up in Japan?
HEID : Of course! Let's do it soon! In the sense of transmitting Asian culture, 3POINTER has something in common with 60magazine, so I'd be happy to do something together!