This is a new project in which we ask fashion designers from around Asia about their favorite local spots and the realities of street fashion and hip hop in their countries. Let's take a look at the up-and-coming icons from the local culture scene where highly sensitive designers gather. We have invited Meimei, Founder of DFO as a cross-talk guest to talk about China fashion scene, and the tips for success in fashion business.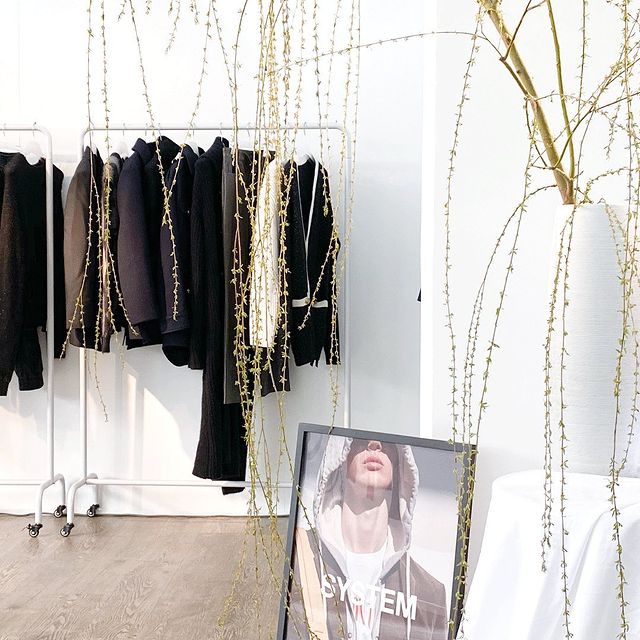 Nana : Hello Meimei. Please introduce about yourself and DFO!
Meimei : Okay so DFO is a marketing agency. And as you read in our deck we were founded about 10 years ago when I'm in Budapest. I was born and raised in Taiwan, and my mom is from Hong Kong. My dad is from mainland China. I went to school in the States, and also in the UK, and after that I moved to Shanghai and Beijing to work so I was working in mainland China for about six or seven years before I moved to Budapest. I moved here because I was married here.
Nana : Oh that's why you are in Budapest I was wondering!
Meimei : Everybody always asked why I was here for more than 10 year! so my husband was very integral to my work story. We both were at Saint Martin so we were classmates, and that is how we met. Then six years after we graduated, I was spending time in China, and then rematch. And I relocated. This was more than 10 years ago, I actually enjoyed working I was coming out of school I would say as a graphic designer and a web designer and a motion graphics designer, and I did art direction, and then I moved on to branding, which I really liked and I did a lot of media branding when I was in China. When I moved to Budapest more than 10 years ago, it was actually very difficult for me to find a job in the media sector because it's essentially Eastern Europe, and a lot of the international media networks are localized when they're in the local area.
Nana : Oh I see, even you have a pretty international background itself.
Meimei : Yes. I did not think I was very naive thinking like "oh I've lived in the West, what's the big deal". I did not expect Hungarian to be a difficult language to learn also. So it was really out of the blue where I said then, let's start something new, and my husband and I , before DFO was founded, we started a fashion brand. So that was actually my first experience in branding part of learning.We did trade shows in Paris, so that's how I became familiar with the scene. But I didn't want to do all the factory trips and everything. I really wanted something that was a little bit more lightweight, so we sold the business, and I found the DFO, which was gonna be a really small boutique agency, and I would connect some cool brands with tours in Asia. Initially I imagined that I can handle that as a mom and work four hours a day. That was my initial idea.
And in 2014, more and more brands started to ask about the Chinese market. So I became quite curious and then I did some ongoing research and realized that the market potential is quite high, and that's DFO set up a team in Shanghai. Everything exploded afterwards. And the teams on both sides have expanded, probably more than five times. It was supposed to be a very boutique thing, very professional with not many staff.
And then now it's across two offices with 30~40 people as a full time agency was an amazing 30~50 brands that were trading on any given time to hundreds of clients. So it's gotten a lot more massive than I first imagined. I think it's exciting, but it does come with a lot of its own set of challenges and burdens I expected. This has been a huge learning process. But the beginning was that simple.
Nana : Wow that's amazing. You previously told me about the Chinese market which is getting really huge right now, may I ask you how you feel about this movement and evolution of market growth ?
Meimei : For my business, we have come up with good business ideas and strong strategies and good solutions, and basically we're addressing their concerns and filling their needs. Since the market is very aggressive. It makes it very competitive as well. it's fun, actually the competition itself is fun and there's so many choices as well. It is also quite saturated because every single fashion brand wants a piece of the market share there.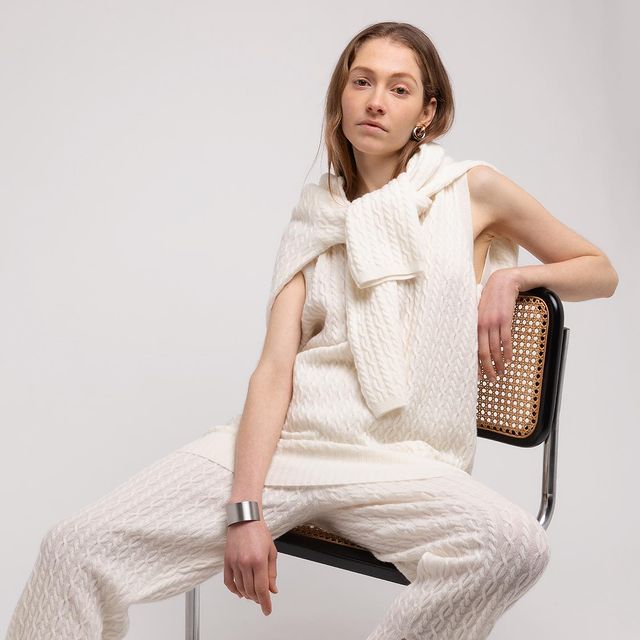 So "how much can a brand do or not to do" becomes a core question we have to ask and we're not miracle makers as we're a platform where we connect. But we shouldn't know the market well enough to know how well we can make a connection. That part is something that I constantly challenged myself and I challenged my team like when we decided to work with. Can we internally do a reasonable forecast? the support hasn't come out right or not etc.
Nana : Your company has already worked with many various brands from top firms including as I know.
Meimei : Yes! also we do have a lot of data. We know what kind of brand can trade, at what level, under what circumstances, what do they need to. Should have maybe changed or complied, maybe a little bit, maybe local habits, so there's a lot of very interesting grounds of field knowledge that we bring to the table and I think that's our core value because we don't create the brands. We don't create the products.
But we really tried to present them in the right way and sometimes it takes some modification, some driver, so that we can translate the brand well into the Chinese market, and give us successful market development. So the market is quite interesting for me when we do seasonal reviews, and we evaluate why a collection performed well, or did not. And it's actually quite objective; it's not down to anybody's personal feelings about anything. And a lot of brands which are in a creative mindset, trying to tell them that "Hey, the market might like this but maybe it won't. " I was thinking about China based localization for the brands, and DFO is basically working really tough for it considering the long history that they already have. But you need to do some modification in order to sell in China.
I usually give them the choice. However we can do depends on how much you can do, is what you give me as is, I might be able to do this, if you can make ABC a little bit, maybe we can do a little bit more, but the design is not mine. That's not our job but we're here to tell you how your DNA will be perceived. And if you like the result, that's great. If you don't like then we can give suggestions, but how much you want to tweak is entirely up to you, but we pass the classes together. For better or worse, otherwise you get into a lot of tense moments I think.
Nana : Right. Because I've been seeing your list of the brands that you're doing because I'm also working as a brand director for SIXTYPERCENT, which is the platform of the Select store. So the business is totally different from what you're doing, but we're also working with more than 200 of Korea brands right now. So I am doing some kind of selling in the Japanese market. So I can imagine how the conversation will get tough when his/her brand has a long history but needs some localization entering into the other markets.
Meimei : Yes so I try to keep the conversations quite simple because it comes down to a few key factors usually.
Nana : You are basically working in Budapest, but going back and forth to China like all the time am I correct ?
Meimei : I haven't been able to go to China since COVID. Before that I used to go between four to six times a year. So I'm now monitoring everything online because I wake up really early. I've done three Shanghai fashion weeks from beginning on completely. It's quite a challenge as well because I never thought I could do a full massive campaign. Now when it comes to sales campaigns, when I do these massive campaigns for seven days my eyes are gonna pop out because I'm on the screen for 15 hours a day. I'm behind on checking hundreds of chat groups because I need to make sure of the production.
If receiving concerns from the clients, it's the whole management mechanism, so it's a huge surveillance system that I work on. I monitor because when you have a big campaign of let's say 120 people working on site for seven days non stop servicing like 500 clients. It's a lot of details. In order to help the team, if I'm not there I literally follow every single chat group and find the bottlenecks and solve the problems and find the bottlenecks and solve the problems continuously.
Nana : Wow, you are a workaholic even compared to Japanese people !
Meimei : Well I do really enjoy it. I started this company in my early mid 30s and what was basically no ambition in mind, I think we have landed where we are today is really like one of those lifetime miracles so working every day with the sense of appreciation as the team feels motivated. I've had some colleagues who've been with me for a long time. And then I've had some brands who have been with us for a long time, the more I appreciate and I get to learn a lot.
Nana : Since the faster growth the China market will be, the busier your company may take due to being requested for many works or branding support. Do you feel any difficulty or issues based on the growth pain that China has ? For example, I went to an Innersect event when I was in Shanghai and I was surprised there were 60,000 people coming into this race to get sneakers, but some people said they don't actually value what they buy.They do resell, because people are gonna buy so it becomes the way of getting money, and then in a second person was thinking more like Chinese people shoot knows about more like appreciate foot posture and body louder than arm to money because they can do it.
Meimei : I think, for the brands, loyalty has been established. But the customers, this is definitely something that still takes time. I think a lot of consumers are still very much trend driven, so whatever is hot at the moment so go for it. I absolutely apply internationally but we have so many customers in China. When it runs, the revenue I can generate versus when it loses its luster, you feel the pain, obviously , building and brand building in such a crowded space where there's so much information already. I think that's the difficult part, And also because it's a very competitive market there are a lot of attractions. So how does a brand really keep standing on its own feet while staying competitive in this very congested space and being sustainable.
This is why I think that balance is a key. It is really key because as an agency, we have seen so many brands but we see many brands that did very well for a few seasons or a few years. And then, and then the market lost interest in them, and they had trouble finding their next spotlight. Frankly there's not much we can do as a middle person because we don't generate the brand's core content.
This is more of an issue for non-Chinese brands or whose production are based in China, because they do like to replenish, but they don't replenish suddenly in huge quantities so if you can meet replenishment. Quite simply, then it's really good for business operations. So I would say these two are probably the key to growth pain.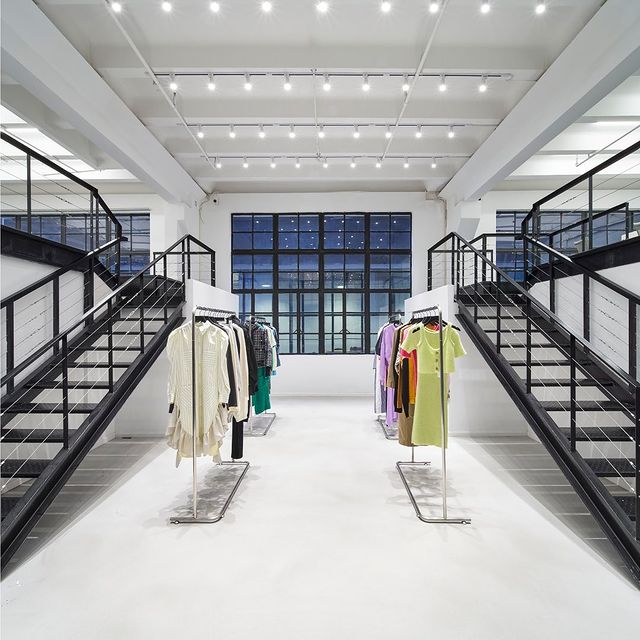 Nana : Oh I was thinking a little bit the opposite. For example, my Japanese friend really wanted to do business in China, but they failed and came back because they were thinking that MADE-IN-JAPAN production is a key to selling best in China.
Meimei : Yeah some European brands have decided that for all of their catwalk items those definitely should be imported from France because I say, all of their supply and everything really tightly in house.
And I think that's very important as to the brand's DNA, but they have these local T-shirts that go super well in China, and those can be sold all year round. So when we suggested that maybe they should consider localizing t-shirt production because customers are constantly asking for T shirts, but every time they ask for maybe a few 100 units so if you constantly have to put in an order and wait for it to be shipped from France. I think that I will actually lose.
So I think every brand, despite the fact that we work with a lot of brands, there are always a handful of them that we really customize our strategies for because they're ready for it, and they want to, and they're very open to making changes to the original structure. So for those we have more customized ideas such as the localization I told you about. For example, we work with a few brands who are very innovative about their fabrics, and for those I don't really think localization or immediate localization is needed.
Nana : Right!
Meimei : because I do appreciate the fact that it's from a European country or from Japan because the raw material itself is very unique. So I think it does depend on the brand and the sales strategy that I employ. I say, because it's a very open minded market I think this is the part that I like about it, it's very hot overnight. So it's a combination of brand awareness, product uniqueness, price point, when do you deliver How big is your collection, can you replenish or not all of those together. I don't think we actually go as far as to do a grading scale but these are the things we look at as a benchmark or product on top 10 or 12 things.
Then we decide how many stores we think we can push this plan into. We discussed with the brand the result, then we can start, and the initial response is good, then we will go in a bit deeper, maybe you want to consider more PR in China and so on.
Nana : Wow, like I like the wording of the "China market is open minded"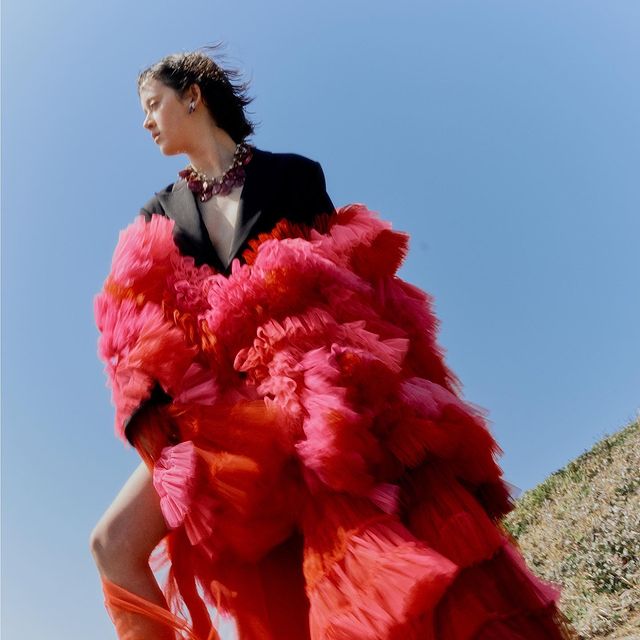 Meimei : Yes! We have introduced very nice brands. For example, even 700 followers on Instagram when we started working with them were very niche, but we sold very well in China. But then the problem was that three seasons later, the trend went out of fashion. And They need to find their next spark or voice. So that was the challenge. I really feel that it's a very difficult task for creators because they create a brand because they have an identity, if their identity is on the spot, and the market appreciates them.
Then, as you evolve, fashion is forever evolving and you don't need to always phrase something completely new, but you need to evolve and take a step forward. And if the market feels that you are being repetitive, that's really difficult because they're repeating but the market feels like they're repeating.
Nana :I assume It is a really tough conversation when it comes to step into the design localization.
Meimei : it is so tough and it's one of those question that I can't answer because I have been in talks with so many designers who I heard from the market thee styles are a little repetitive, it's difficult because they're like saying "No, this is my DNA" . This is actually still a dilemma for me how do I crack this because I don't want it to become a personal conversation where it's more about.
Nana : This is actually happening in Japan too, even Korea brands which present, let's say, BTS wear, and Japanese people really keep buying it within one year. But momentum went off if doing the same design to show for customers.
Meimei : But the designer won't change anything. So this is what we are happening at the same time here. It's the same thing: how do you communicate this in a way that they don't take offense, and they understand how much they get so frustrated. They may say "tell me what do you want me to take so it's not me doing it lol Obviously I'm not the best conversationalist when it comes to this topic so I'm bringing it right around.
Nana : Creative vs market reaction are always like a big dilemma in all market scene. And this would be my last question though, I would like to know about the one, like any advice for our listener who is seeking to find a way how you view the successful, unsupported founder of fostering.
Meimei : First of all I don't consider myself successful because having that's that story. thank you for your compliment. Honestly, this is not for any fashion entrepreneurs to see if anybody wants to start a business, I think if he or she is unsure whether he or she would, go into starting up a business. The one of the most important things I will say is that if it doesn't work out, and if it fails, it doesn't mean that he or she has failed as a person, because it's really one out of many hundreds that actually make it making a meeting, building a business as sustainable for 10 years plus.
Because entrepreneurs start with a sense of curiosity and a motivation, and it's usually untested and curiosity, usually also untested, if you have a question that's been unanswered right you're like that, so who knows whether you can or not. Of course to be on the safe side, I would recommend to do research, I come from the branding angle so I know how important research is to a little bit of marketing perceive what you think you can contribute is really that unique so that would suggest that, and then I'll also suggest like learn to do a small business plan like know about your numbers the basic numbers so we have to figure out a couple of years.
But other than that, really don't feel bad if you're, if it doesn't work, because it's not a talent unique offering is actually also timing and chemistry, it's like, things are a little bit, cosmic pretty much. If something works, make sure you are really protected and Don't be too greedy. That's my other advice.
Nana : I like the way of saying it "Don't be too greedy " !
If something works, make sure you are really protected and Don't be too greedy.

Timeless clean perfume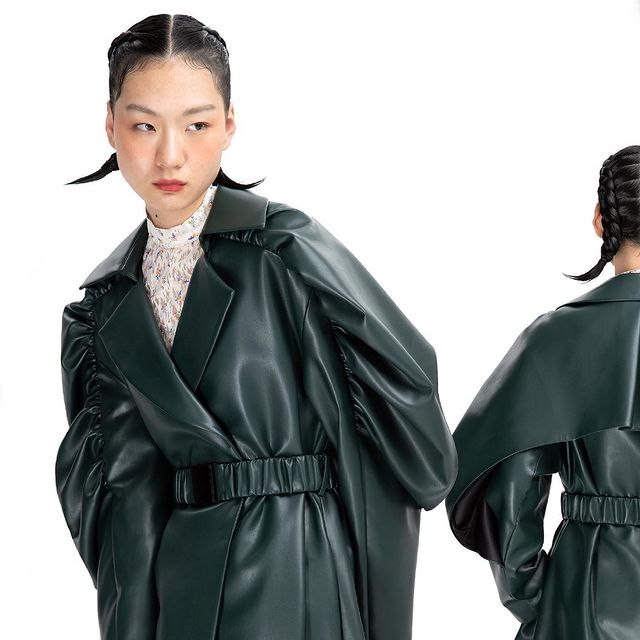 Meimei : Everyone knows If you overstep on the ambition side, how much that can create internally, and you might end up having to pay for it, or you might have to do more than what you gained very quickly.
But if you're doing this out of interest, I like to build. It's like building Lego, I like to construct, I like to have my own infrastructure, and my own platform where I have my own voice, respecting the industry, it is sustainable. I am actually also influencing the industry then it's more of a long term approach, we cannot be hiding any more from the patient's getting sustainable.
To be really honest, I think to yourself what you do this, why you want to do it, and short, medium, I wouldn't say long term but short immediate one year and three year goals and be strict on yourself if you don't reach it, should you close it and move on. If you overreach or do you want to go all out and maybe sell it. I reached it but I really like it. I don't want it to grow too fast. So I want to manage it basically at this level and grow at a certain percentage per year. I'm really happy with that.
Even though I think I can go on to more, I'm happy where I am. Happily competitive for the next five to 10 years because that's how I like to spend my time every day.
Nana : I really wish all Japanese people should listen to this advice !
Meimei : Oh you're so kind, thank you. If any of your listeners have questions or anything you want to reach out to us about email my colleagues!